10th December 2018
Islay History and Archaeology
The Scottish island of Islay is the southernmost of the Inner Hebrides. Our pizza restaurant, Peatzeria, is located in Bowmore, its beautiful capital. Here, we are surrounded by history going back about 12,000 years. So, today we're looking at ancient Islay history and fascinating Scottish archaeological finds.
Early Settlers
The earliest inhabitants of Islay were hunter-gatherers in around 10,000 BC, at the end of the Ice Age and into the Mesolithic Period.
From the 6th century AD, the kin group Cenél nÓengusa of the Dál Riata Gaelic Kingdom, ruled Islay. Its people were mostly farmers, producing oats and barley and breeding livestock.
The Vikings arrived from Scandanavia in the 9th century, destroying Dál Riata and taking control. Under Norse rule, Islay and the Western Isles were independent of the Scottish Kingdom.
It wasn't until the 12th century that Scotland began to reclaim its islands, with the help of the warrior Somerled. By 1493, Islay was under full Scottish rule.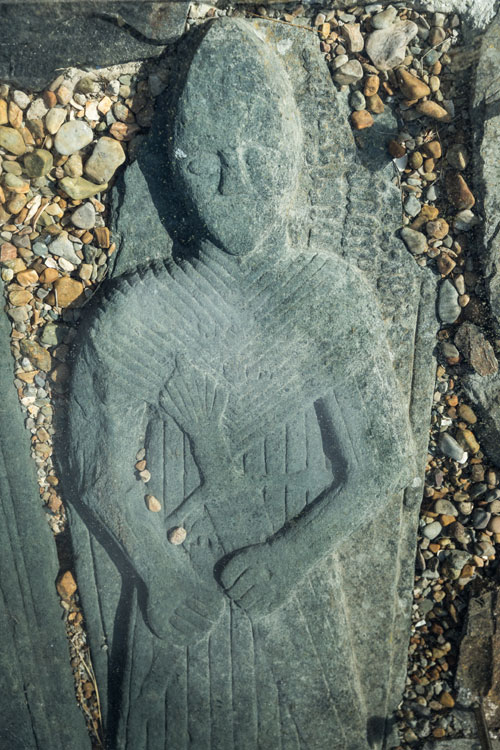 Archaeological Finds
Archaeologists have discovered many Mesolithic artefacts on the island. These include tools and weapons, preserved animal bones and a piece of charred hazelnut shell. But a recent discovery of Ice Age tools pushed the known history of Islay back by about 3,000 years to around 10,000 BC. You can see some amazing pre-historic artefacts at the Museum of Islay Life in Port Charlotte.
There are several sites showing evidence of human life on Islay throughout the pre-historic age. Look out for standing stones around the island, which were used as markers and memorials. There are also ancient burial chambers and Iron Age forts. See a list of pre-historic sites and monuments here.
There are also many medieval and historic sites. For example, Finlaggan, in the north east of Islay, was the seat of the Lord of the Isles and of Clan Donald from the 13th century until 1493. You can visit Finlaggan Visitor Centre on site, which showcases many artefacts from archaeological digs of the area.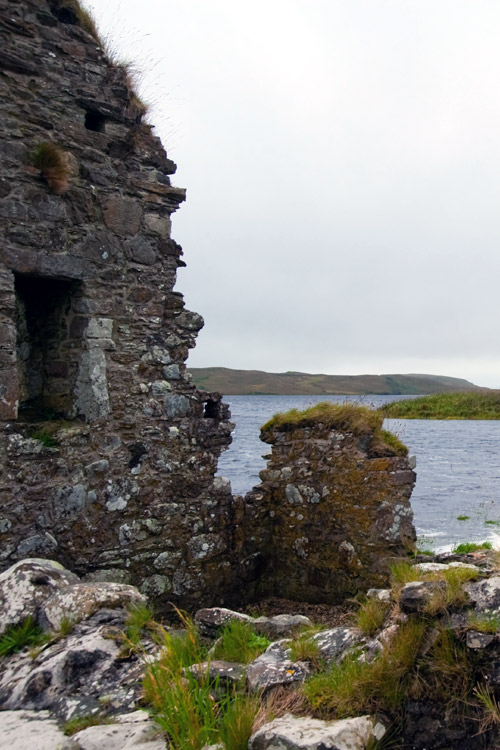 Islay Heritage
The island is fortunate to have its own charity, Islay Heritage, which is dedicated to finding out more about Islay's past and how it can be explored and enjoyed by everyone.
Islay Archaeology Week is their annual event that begins on the day of the Islay Show every August and lasts for a week. Here, you can take part in archaeology talks, walks, site visits, experimental displays and other activities. So, this is a fantastic time to visit Islay for those interested in the history of our island. Next year's event will run from 8th August 2019.
In addition to Islay Archaeology Week, Islay Heritage runs various projects, such as research excavations at Dunyvaig Castle and Rubha Port an t-Seilich. You can find out more on the Islay Heritage website.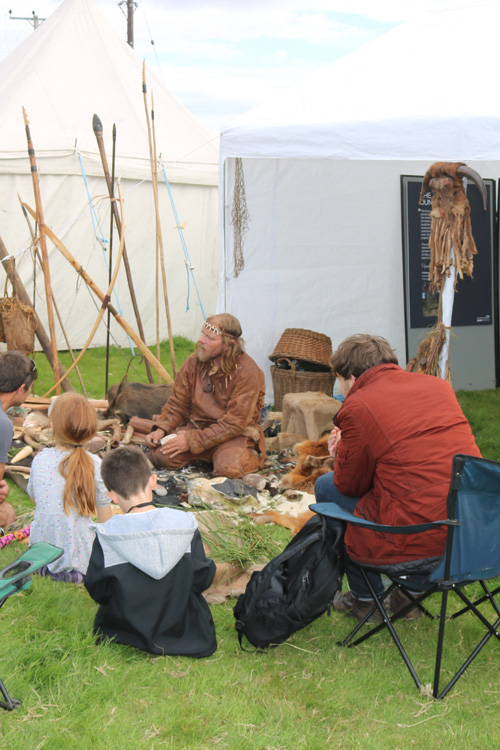 Stay and Explore
If you're planning a visit to our ancient island to learn more about Islay history, take a look at our lovely holiday house, Dundonald Cottage, located in Bowmore on Islay. And don't forget to call in and see us at Peatzeria for a delicious meal over-looking stunning Lochindaal. We'd love to hear about the discoveries you've made!