9th October 2018
Come and Try our Gluten-Free Pizza
Here at Peatzeria, we try our hardest to cater for all dietary requirements. Our delicious gluten-free pizza is a very popular option, with many of our diners saying they can't tell the difference between our gluten-free and regular pizzas.
Handmade and Delicious
We can make our classic thin and crispy pizza bases with a tried and tested gluten-free recipe. We hand make and stretch our gluten-free pizza bases right here at Peatzeria. They are light, aromatic and delicious. Then we add our special pizza sauce made with tomatoes, fresh garlic and garden herbs. And finally your choice of topping. Select from our classic and signature pizzas, or create your own from our list of tasty toppings.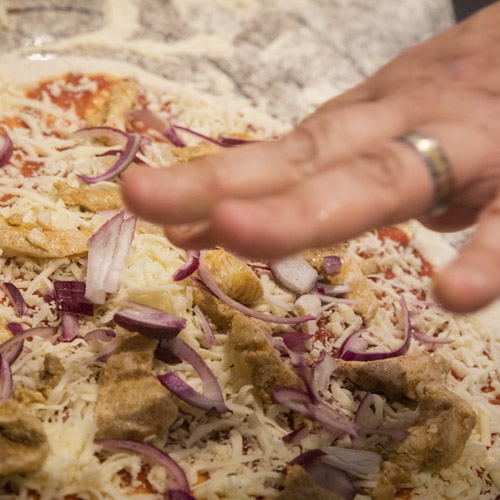 The Peatzeria Menu
Take a look at our current main menu for details of the food and drink on offer at Peatzeria. From delicious starters, salads and sides, stone-baked pizzas and other mains, to our sumptuous desserts. And not forgetting, whiskies and spirits, wines and beers, soft drinks and hot drinks.
Please ask your server for more information on our gluten-free options and any other requirements you may have. We are always happy to help.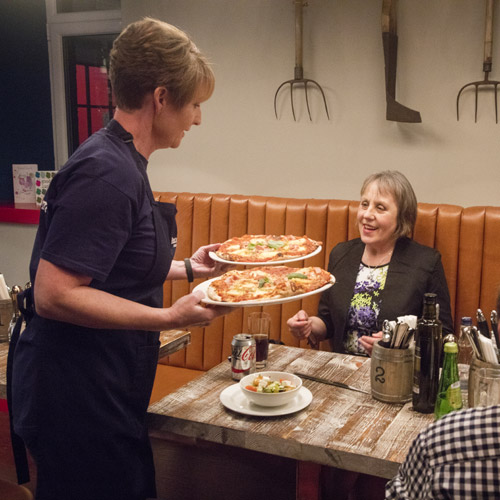 Catering for Everyone
It's important to us that everyone finds their perfect dish here at Peatzeria. In addition to our gluten-free pizza, we have a good selection of vegetarian dishes, vegan options and more. We have decaffeinated hot drinks, and soya milk is available if you prefer.
So, please inform your server of any allergies or other dietary requirements, and we will always do our best to cater for them. If you have any queries or questions, feel free to give us a call before you arrive. You can ring us on 01496 810 810 or contact us here.