25th November 2022
Christmas at Peatzeria (or should that be Crustmas?) on the Isle of Islay is a time when we embrace all things festive! We love our pizza and we know you do too, so we want to share a slice of Christmas this year with all our lovely diners. Our Christmas Menu runs from the 1st of December through to the 24th and it is a belly-filling feast indeed!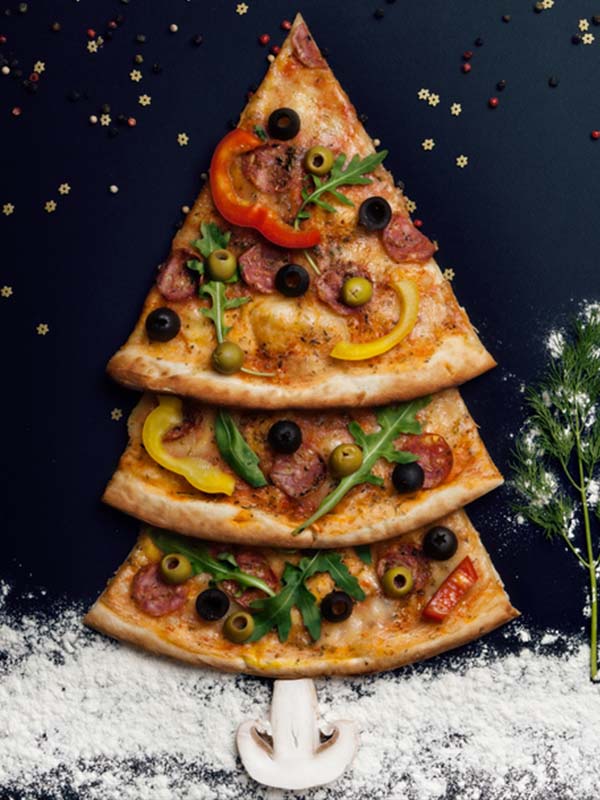 What's on offer this Christmas at Peatzeria?
Chef Claus has been busy at work with his Pizza Elves to come up with a spectacular menu to delight all. We've got Christmassy treats to light up your eyes as well as the trees. For starters, it is Chicken Liver Parfait, Chilli Jam and toasted sourdough bread at £7.95. Then for mains enjoy a pizza topped with turkey breast, sage and onion stuffing, mini chipolatas, mini roast potatoes, shredded brussel sprouts and cranberry sauce. All for £16.95.
Finally, for dessert, enjoy Christmas sticky toffee pudding with spiced toffee sauce and vanilla ice cream for £7.95. You can't get much more Christmasy than that! Has this tempted you? Have you been good this year? Then, come along and join in the fun! See our full Christmas menu and remember that our regular menu is also available too.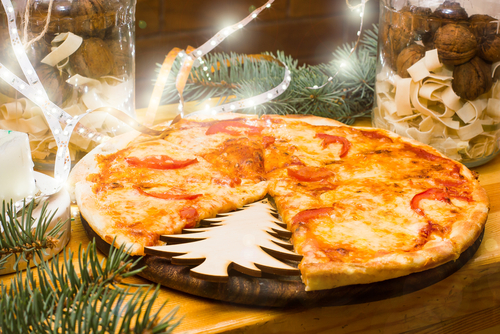 Christmas cocktails and gift vouchers
Furthermore, we are offering Christmas Cocktails from the 1st of December. Choose from:
MRS CLAUSE:
Pink Gin, Lemon Juice, Strawberry Syrup, Lemonade, Topped with Candy Floss at £7.95
SMOKED NUTCRACKER:
Botanist Gin, Campari, Lemon Juice, Orange Juice, Fresh Rosemary and Egg White at £8.95
OLD CHRISTMAS:
Bowmore Whisky, Prosecco, Honey, Angostura Bitters, Brown Sugar, Topped with Dark Chocolate at £8.95
MISTLETOE MOJITO:
Cranberry Juice, Fresh Mint Leaves, Lime Juice, Rum with Ginger Ale at £7.95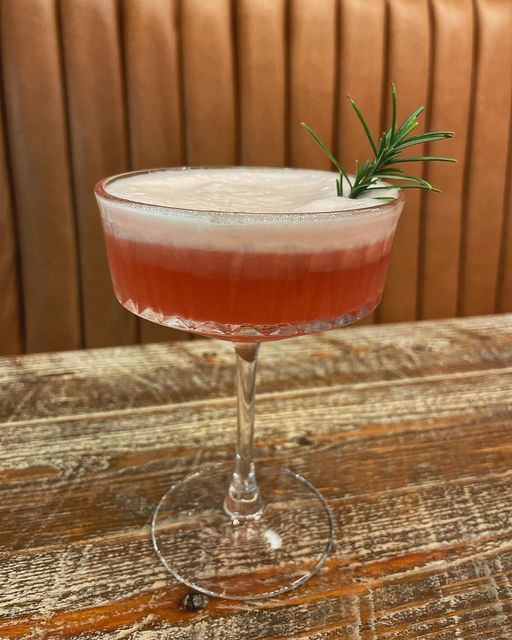 Additionally, we are selling £25 Christmas Gift Vouchers so you can treat someone special to a tasty treat. You can purchase these in the restaurant. Call us on 01496 810 810 to find out more.
Christmas party time…
Are you looking to book a Christmas party? Here at Peatzeria, we are now open to take Christmas Party bookings. We offer a wonderful atmosphere with delicious food to allow you to have plentitudes of fun! We can seat up to 36 guests at any one time. With 22 on the mezzanine and 14 downstairs, we can cater for large and small groups.
Since opening, we have had many happy customers, with whom we are so grateful for their generous feedback. You can check out our reviews here to see what everyone is saying! If this has made your mind up for you, then get in touch with us today at 01496 810 810 to book your festive party. Here we can all share a 'pizza' Christmas joy over a slice of pizza!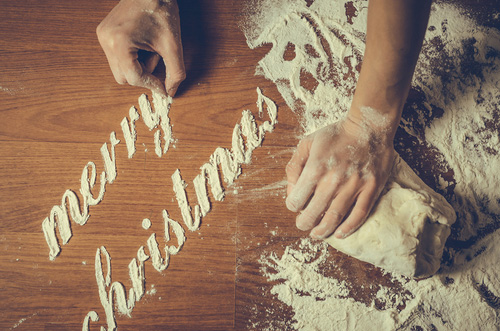 Christmas opening times at Peatzeria
We are open for takeaways on Tuesday 6th December at 4 pm and Wednesday 7th December at 4 pm. We will be closed Sunday and Monday for all of December and open from 12 pm to 9 pm every other day. Furthermore, we are closed on Christmas Day and Boxing Day then open our doors again on the 27th to 31st of December from 12 pm to 9 pm for some post-Christmas dining. On the 1st of January we are closed then we open from the 2nd to 7th of January 2023 from 12 pm – 9 pm. Finally, we close on 8th January and reopen on 1st March 2023.
If you want to know more or want to book a table with us then call us on 01496 810 810 or contact us here. We look forward to sharing a slice of the festivities with you! Dough Ho Ho!