25th July 2023
Colonsay is a little island just off the northern tip of Islay. It's a stunning place to visit, and is a beautiful location to spend some time. But what can you do there? There are so many things to do on Colonsay that if you want to be busy exploring what this cute island has to offer, there will be no stopping you.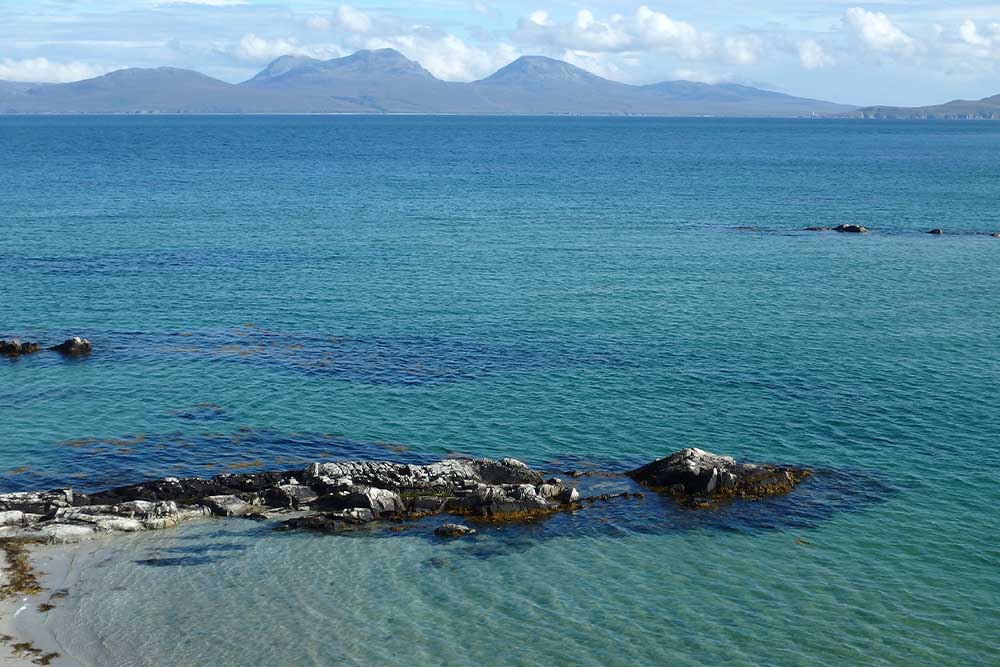 Arrive in style at Colonsay Airport
Did you know that there was an airport on Colonsay? It's one for the wishlist because there aren't many like this around! Little more than just an airstrip, planes fly to and from Oban Airport, and only take 25 minutes. Although a short journey, the views across this part of Scotland are spectacular, especially on a clear day.
Don't worry if flying isn't your thing or isn't convenient. There are regular ferry services too. To get to Colonsay from Islay, you can simply hop on a ferry from Port Askaig on the eastern coast of the island. A day trip to Islay on a ferry is a fun experience for all the family, and you can even bring your dog. Ferries are provided by CalMac and times can change throughout the year. So do make sure you plan your journey from Islay to Colonsay first using a CalMac timetable.
Family-friendly beaches
Take the whole clan on a trip to the beach for some rock-pooling, paddleboarding or just enjoy the views. The lovely sandy beaches are a great place to read a book, like Kiloran Bay, but also to do some wildlife spotting. Here, you might be lucky enough to catch a glimpse of birds like razorbills and kittiwakes, or larger animals like seals and otters. And here's one you didn't see coming – goats! You might come across a wild herd on the eastern coast, so don't be surprised is you hear bleating by the shore!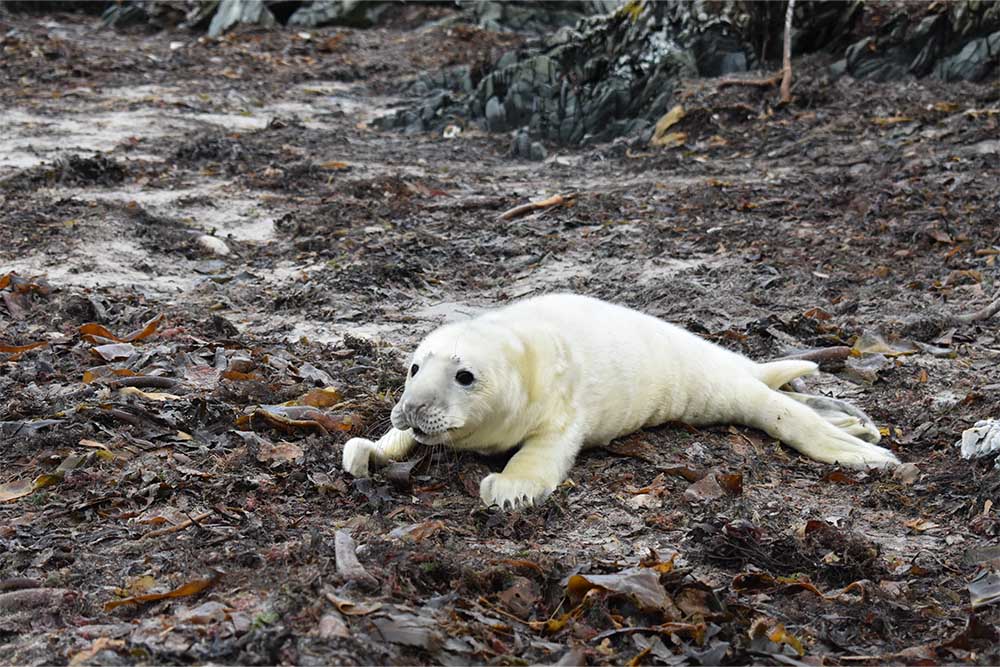 Eat & drink
There are many options for you to taste this island. For food, you could visit the Colonsay smokery. Here you can taste some exquisitely smoked Atlantic Salmon. They even offer some gravadlax, which is a tasty salt-cured salmon. Delicious!
For something to drink, you can always rely on the Colonsay Brewery for a tasty tipple. The beers here are popular across the island and beyond, and with good reason. The Colonsay 80 shilling is highly recommended!
Fishing & Golf
It may be small, but the island of Colonsay has some fair fishing waters. You can fish for native brown trout in lochs here, so long as you buy a permit first. On Loch Fada and Loch Sgoltaire you can even hire a boat. This is possibly one of the most tranquil places you can throw a line. Visit the Estate Office at Colonsay House for a permit.
If putting balls is more your thing, then Colonsay golf course offers 18 holes of memorable golfing. It is said to have been here for over 200 years, but laid out professionally in the 1930s. Not much has changed since then, and has four par 5s, eight par 4s and six par 3s. The surroundings are magnificent – just try to keep your eye on the ball!
A day in Colonsay
If you have the time, a trip to this stunning isle is well worth it. There are so many things to do in Colonsay that no matter the weather, you'll have a fantastic trip. And remember that when you come back, there will be delicious meals available for you right here at Peatzeria!