26th November 2022
Scotland is known for many things, including its lakes, mountains, whisky, and, of course, its food. Scottish food is incredibly varied, super tasty, and so unique to Scotland. When you think about Scottish food, pizza may not be top of your list. But it is incredibly popular across Scotland. Whether it's takeaway, home-cooked or in a restaurant, us Scots love it! And we have some great Scottish foods that make for delicious, if unusual pizza toppings! Read on to find out more . . .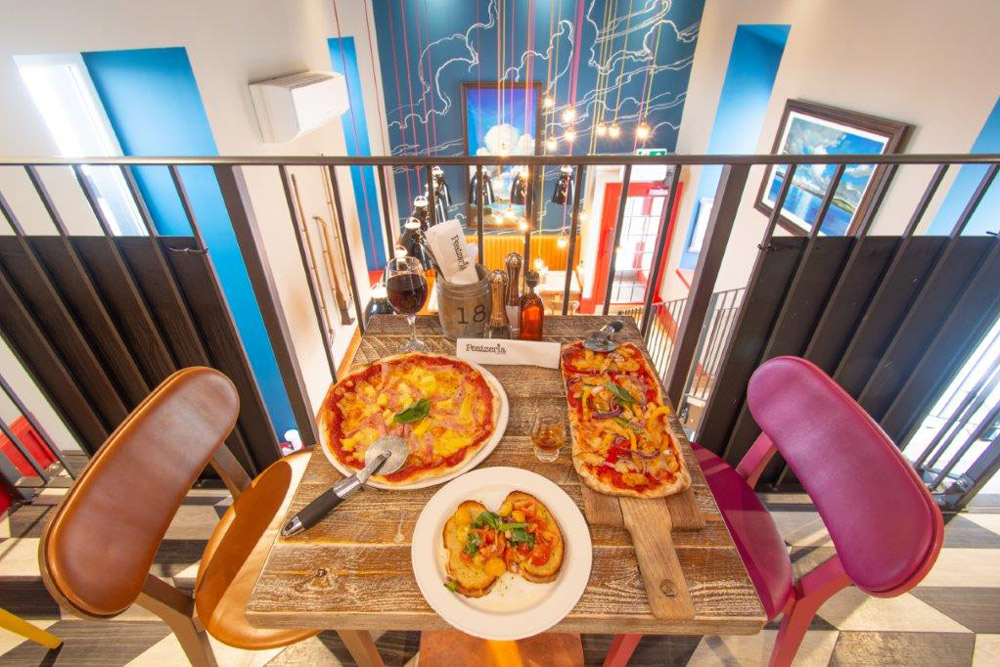 Our favourite ideas for Scottish pizza toppings
The Italians have long since been trying unusual foods as toppings for pizza, so it only makes sense that other places get to do the same. If you're looking for a way to try some great Scottish food that is not only tasty but super inventive, try one of these great Scottish pizza toppings.
Haggis
Of course, haggis has to be on this list. While you may not instinctively think of it as a pizza topping, there are a few different combinations which work incredibly well! It may not be everybody's cup of tea, but it's a Scottish dish through and through, and something that will always be a big part of who we are as a country.
There are a few ways to have haggis on a pizza, and it all depends on what kind of pizza you want. The best haggis pizza combinations are:
Haggis with neeps and tatties
Haggis, neeps, and tatties (or haggis, parsnips, and potatoes for those who didn't know) is probably the first thing that comes to mind when you think of Scottish cuisine. Many people in Scotland swear it is the perfect cure-all – colds, hangovers, a bad mood. It works brilliantly on pizza! All of the ingredients work well together, and cheese is never a bad addition to anything. The tomato sauce on the base of the pizza provides a refreshing tang, and the dough brings it all together. A truly divine combination of Italian and Scottish cuisine. Perfect for a Burns' night celebration or a casual Friday evening. Check out this recipe for a haggis, neeps and tatties pizza.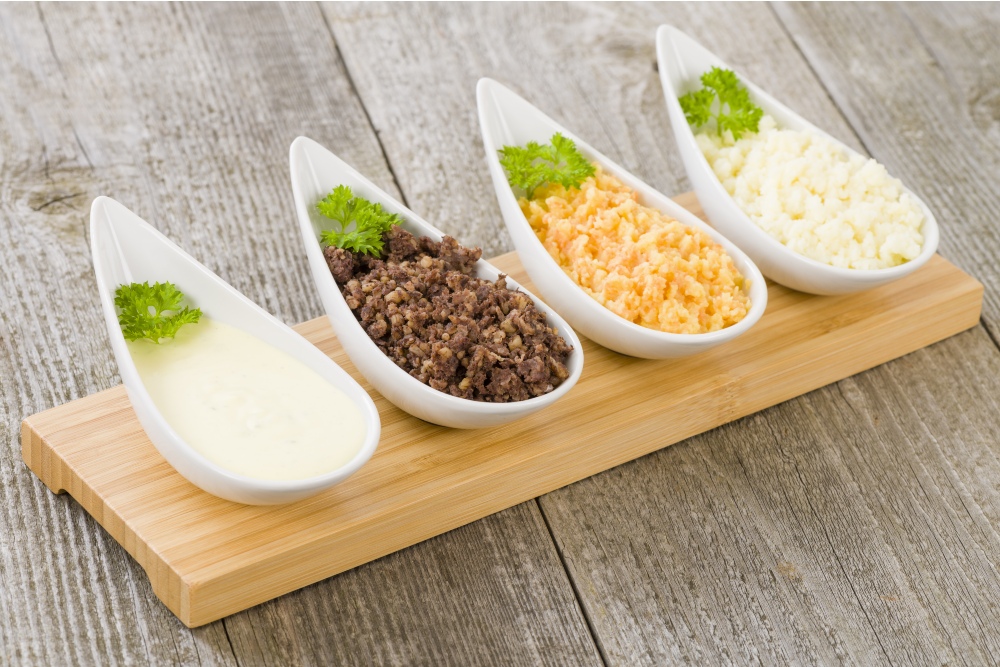 Haggis with white sauce and mushrooms
White pizzas are not as common as the typical Margherita-style base, but they are just as tasty. Typically, a white pizza will feature a sauce with garlic and single or double cream, instead of tomato. To make this pizza topping even more Scottish, you can use foraged wild garlic to make your sauce, and forage for your mushrooms too (just make sure you know which ones are safe to eat).
Haggis with whisky sauce
If you want something a little bit naughty, you can swap out the white sauce from the idea above for a whisky sauce like is traditionally served with haggis. Pair it with potatoes, haggis, and mushrooms, or any variation thereof for a proper Scottish feast.
Seafood
The Scottish fishing community has a huge part to play in determining Scottish cuisine. We have such amazing access to brilliant fresh fish and shellfish that a large part of many Scots' diets is seafood-based. Seafood on pizza is a tried and tested favourite across the world, so why not just use Scottish-sourced seafood for that incredibly fresh and local taste?
There is pretty much an endless list of options and combinations when it comes to Scottish seafood pizza. You can be all extravagant and have a pizza with lobster fresh from Islay, prawns, parmesan, lemon, and thyme, or perhaps go for something simple with some smoked Argyll mussels, Bradan Rost, mozzarella, and herbs. You could even have some really good smoked trout or some scallops. Scallops on a pizza with tomato, Parma ham, onion and some garlic are a match made in heaven! Check out our favourites in the Signature Pizzas section of our main menu.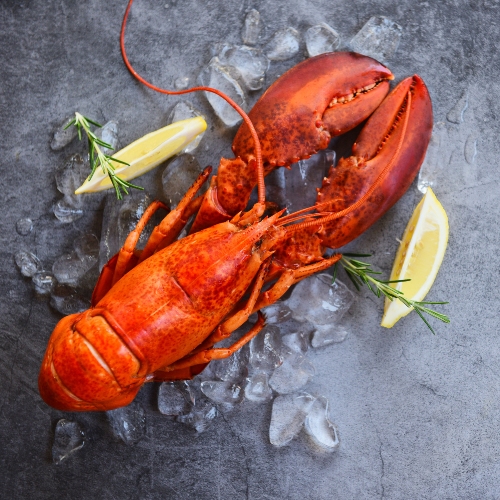 Pesto
Making your own pesto is a pretty simple job, and since wild garlic grows in abundance in Scotland, you can make your own very Scottish pesto. Pop it on a pizza base, cover it in mozzarella and mushrooms, or anything else, and enjoy a delicious pesto pizza! For an even more unusual Scottish pizza topping, you could use some foraged dandelions to make some dandelion green pesto.
Black Pudding
Another traditionally Scottish dish, black pudding is usually just used for breakfasts, but it can fit wonderfully on a pizza. There are a few different combinations that it fits well with, but really, you can pair it with just about anything you want!
Black pudding and goat's cheese
The intensity of black pudding works really well with goat's cheese, and we all know how well goat's cheese works on a pizza! Pair these with a normal tomato base, some sage for extra flavour, and a drizzle of honey, and you've got yourself quite a decadent Scottish pizza.
Scottish breakfast pizza
The English have been doing full English breakfast pizzas as a novelty for years, so it's about time that the Scottish breakfast pizza took the crown. This pizza consists of a tomato base, cheese, and everything you'd have in your Scottish breakfast. That means square sausage, streaky bacon, tatties, mushrooms, tomatoes – the whole lot! Top it with cheese and you've got a hangover cure and your new favourite Scottish pizza topping.
With all these options, there really is no excuse not to give a Scottish pizza a try. Whether you're a haggis lover, a seafood fanatic, or someone who loves experimenting with new ingredients, there's a Scottish pizza loaded with delightful Scottish pizza toppings waiting just for you.
Come and visit us soon!
We have a wonderful selection of pizzas and more. We would love to hear about your unusual pizza toppings! Let us know on Facebook which are your favourites. And when will you be booking your table with us?