14th March 2023
During your stay on Islay, we highly recommend visiting our neighbouring Hebridean isles of Jura and Colonsay. Both are just a short ferry ride away and make great day trips from Islay. Today, we are looking at the isle of Jura in particular and sharing some of our favourite things to do there.
Getting to Jura from Islay
A daily ferry runs from Port Askaig (Islay) to Feolin (Jura). You can check the timetable here and ticketing information here. The sailing time is just 5 minutes, making this a quick and easy journey!
Isle of Jura things to do
Jura is a wild, remote island. It's a place to go to be close to nature. To explore the beautiful landscapes and abundant wildlife.
1. Paps of Jura
The Paps of Jura are three mountains on the western side of Jura, reaching 2,575 feet at their highest point. The three peaks are named in Gaelic; Beinn an Òir (mountain of gold), Beinn Shiantaidh (holy mountain) and Beinn a' Chaolais (mountain of the kyle). They offer a challenging hill walk with the most spectacular views. In summer conditions, it takes around 10 hours to complete all three summits. This walk is only recommended for experienced walkers, due to the long walking time and very steep, uneven terrain. However, you can admire the imposing paps from miles around.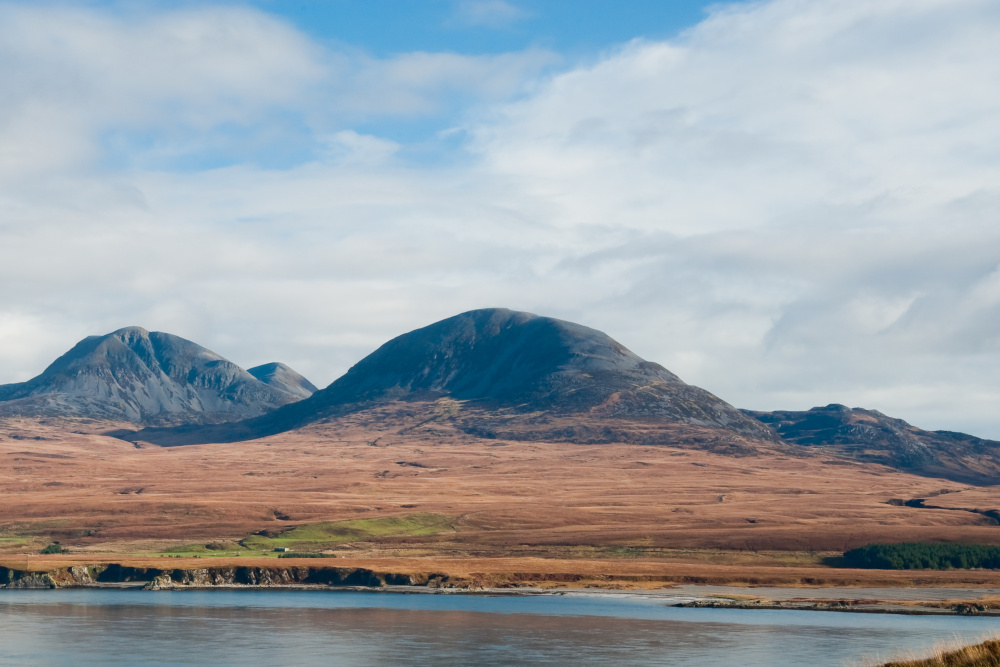 2. Corran Sands
Corran Sands is our favourite beach on Jura. Usually quiet, with soft white sands, this is the perfect spot to relax or take a peaceful walk. You can also enjoy great views of the Paps of Jura from here.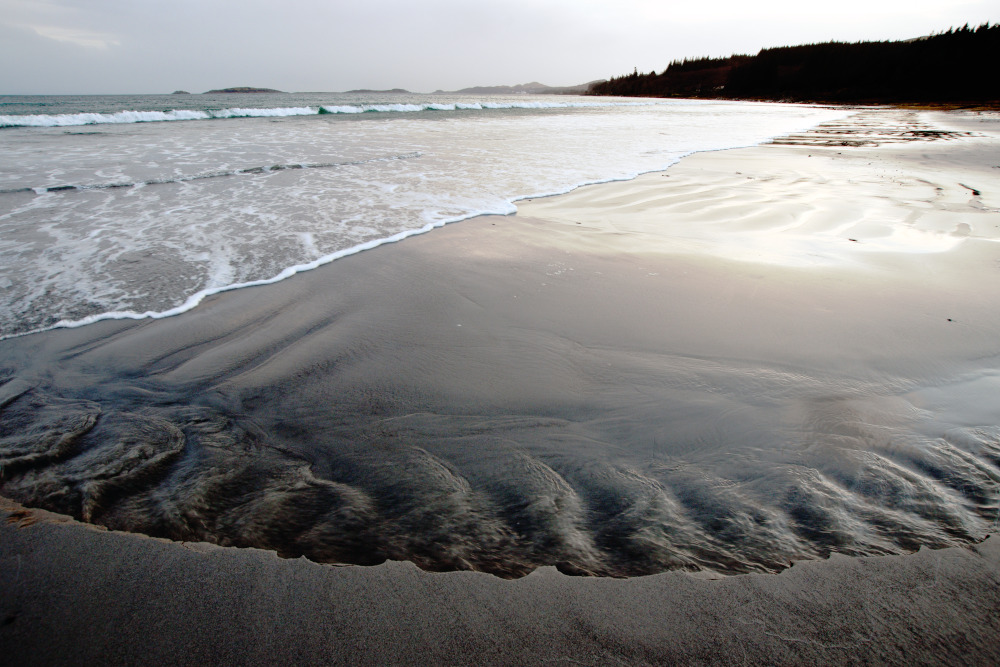 3. Craighouse
Craighouse is the only village on the island. This is the place to come if you're looking for a shop, hotel, pub or other local amenities. It's also home to The Antlers Ice Cream Cafe, a great little ice cream shop and cafe for tasty refreshments!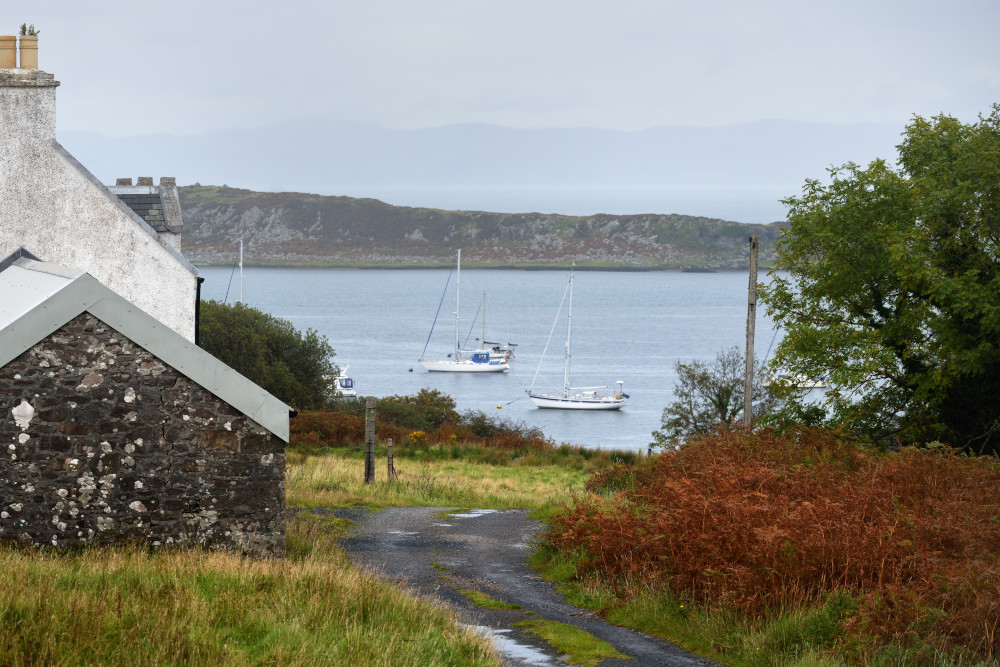 4. Jura Distillery
While visiting Craighouse village, drop into Jura Distillery for a whisky tour and tasting. See the still house, filling store and warehouses and learn all about the island's historic distillery, which was founded in 1810.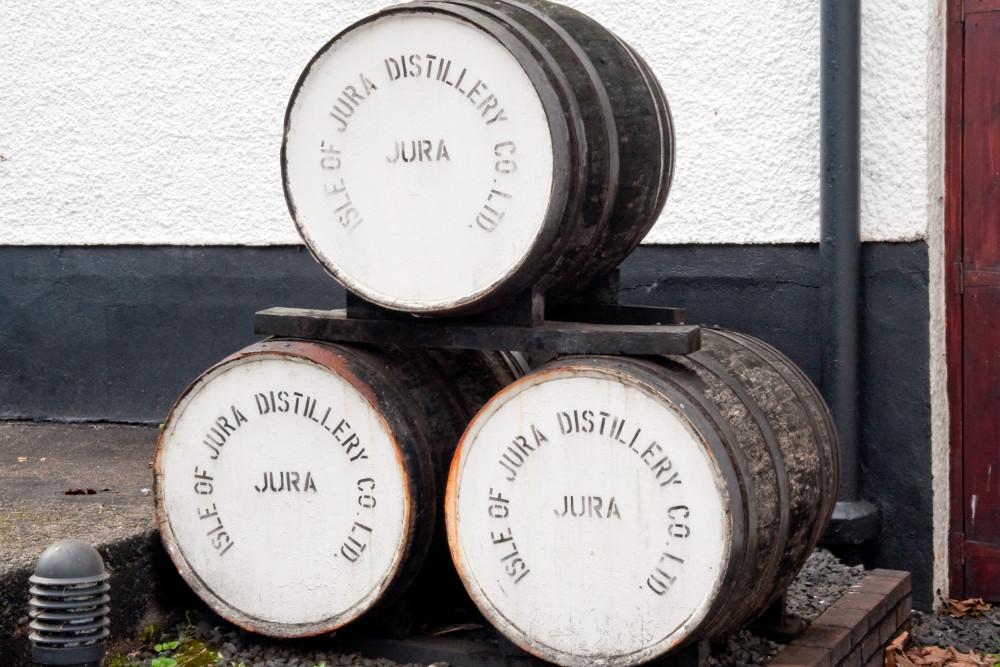 5. Jura wildlife
During your adventures on Jura, be on the lookout for wildlife. You're sure to see red deer. Jura comes from the Norse for "deer island" after all. But you may also spot seals, otters, eagles, buzzards, kestrels, an array of seabirds, small mammals, reptiles and more.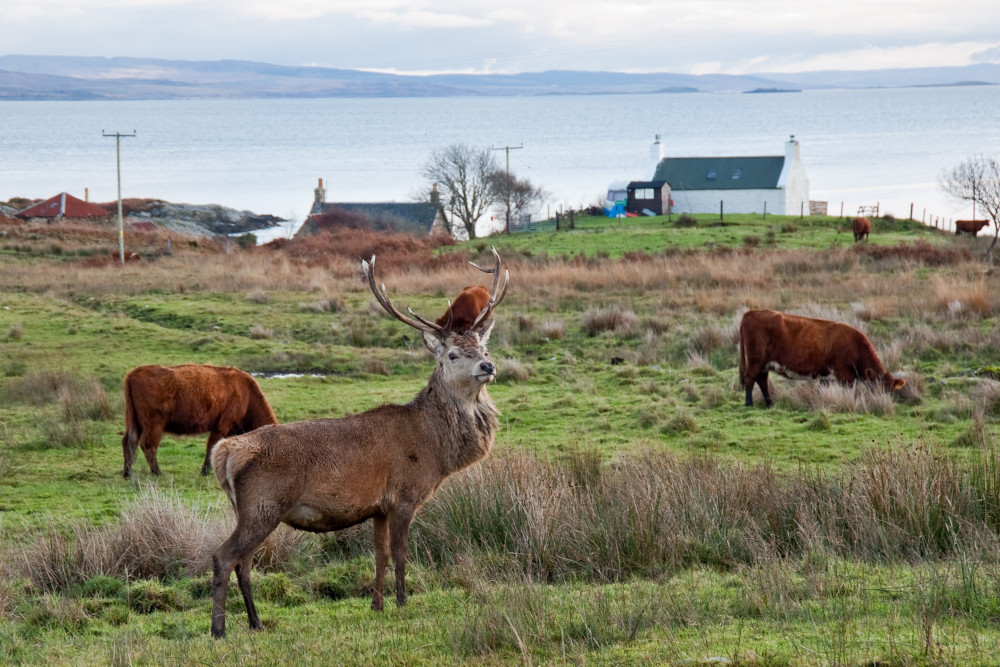 We hope you enjoy your day trip to the isle of Jura. When you get back to Islay, why not come and see us at Peatzeria restaurant in Bowmore for some delicious stone-baked pizza and tell us all about it?