4th July 2022
We welcome many visitors to the island each year, all coming for different reasons. A great number visit us because they have tried Islay whisky and want to see where it is made, and how it develops its beautiful character. Islay whisky tours are common in distilleries here and we thought we'd pull them together so you can easily book a tour of wherever you fancy.
Distillery tours on Islay
There are 9 distilleries on Islay, with Bowmore being the oldest from 1779. Whisky flavours from Islay tend to be on the peaty and smoky side, but each distillery has its own distinctive characteristics.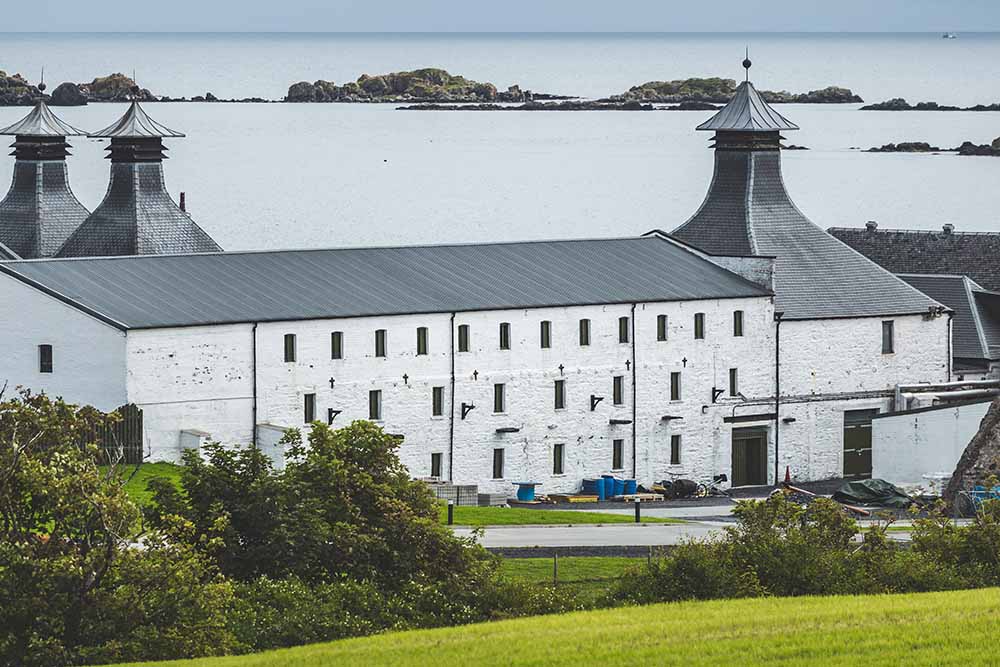 Laphroaig Distillery
One of the best known distilleries on Islay is Laphroaig, so called due to its location at the head of Loch Laphroaig in southern Islay. It is a distinctive single malt, and the distillery is very welcoming to all guests. They offer a tour of the facility, as well as a range of tasting options, some with food tasting too. They also offer a full day out to explore the surrounding landscape that helps give this whisky its definition. Find out about the Laphroaig tours here. 
Lagavulin Distillery
Nestled in a small bay, whisky has been made here for over 200 years. Lagavulin whisky offers smoky, rich flavours. Tours here range from simple talks around the distillery process to experiences for the die-hard whisky lover. Join some of the experts for a cask tasting session where witty stories combine with whisky tasting. Or go all-out for a two-hour experience where you will hand fill a 20cl bottle of a single cask whisky. Find more information on Lagavulin tours here.
Kilchoman Distillery
Established in 2005, Kilchoman offers tours by friendly and knowledgable experts to make you an expert on whisky too. From barley to bottle, everything from this distillery comes from Islay. Take a visit to discover how a bottle encapsulates this island. Read more about Kilchoman tours here.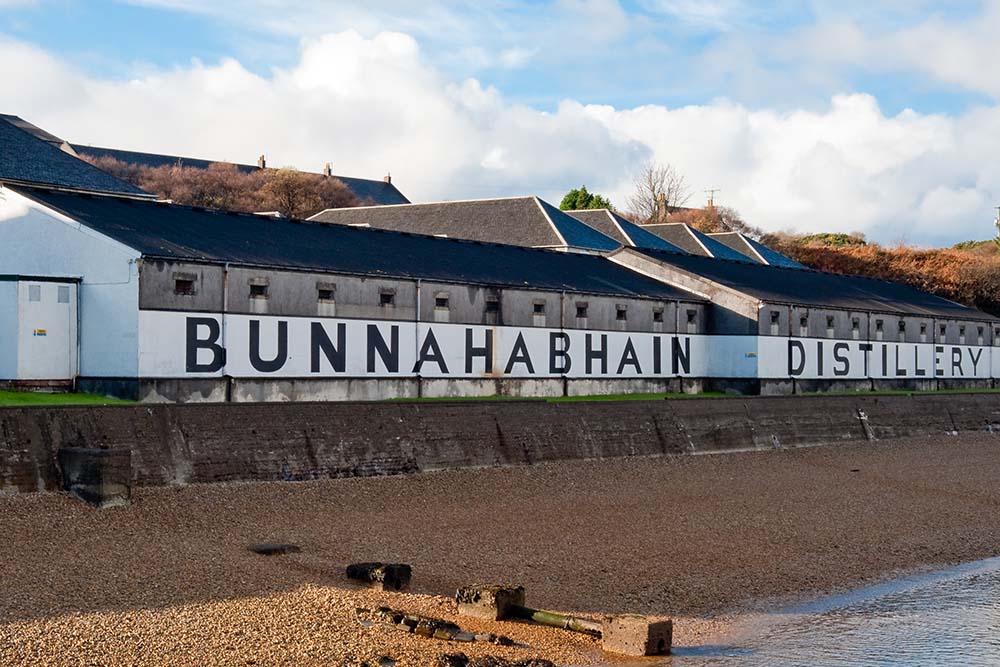 Bunnahabhain Distillery
Sitting on the remote northern tip of Islay, Bunnahabhain was founded in 1881 and offers experiences where you can meet the team that work there. Tours are available to see how they make whisky in one of the most remote regions of the island. Find out more about Bunnahabhain visits here. 
Bruichladdich Distillery
Bruichladdich doesn't use peat to make its whisky. This makes for a unique flavour and also for an informative tour. Take a trip around this Victorian distillery to learn how they make their whisky. They are also the creators of the Botanist Gin, and you can enjoy tasting of everything they make on a tour. Click here for more info on Bruichladdich tours. 
Ardbeg Distillery
Ardbeg is another well-known name in the whisky business. Again, it is most welcoming to visitors, and offers a great way to spend a few relaxing hours on the island. You can tour the premises and get an insider look into how this whisky is made. Or take it further with tastings and visit their brand new stillhouse. Enjoy a tasting whilst looking at the beautiful views available. Find out more about Ardbeg tours here.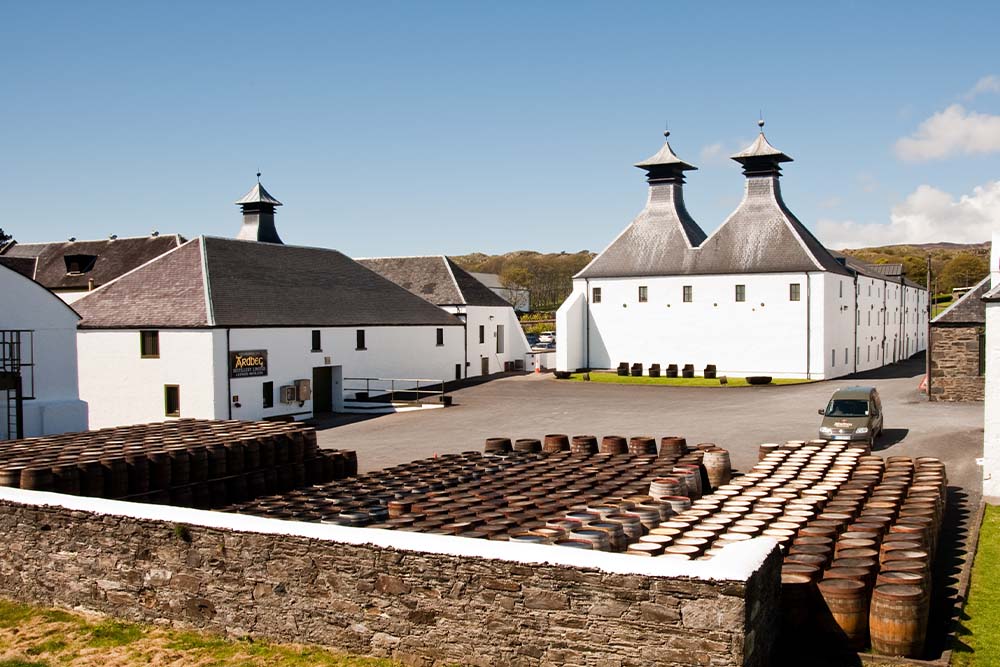 Ardnahoe Distillery
Islay's newest distillery is the result of one family's dream to create a beautiful new whisky. Stewart Laing and his sons make their whisky here, and welcome visitors to see how they do it. Enjoy a tour to see how modern whisky is made, and also try some tastings with cheese. You can even enjoy a tasting in their glorious warehouse. Click here to find out more about Ardnahoe tours. 
Bowmore Distillery
From youngest to oldest, Bowmore is the grandaddy of Islay distilleries. It's even one of the oldest in Scotland. It was built in 1779 and is a masterclass in the traditional methods of whisky production and distillation. A tour here is a must for those wishing to immerse themselves in whisky history. Tours here can take you to the Legendary No. 1 Vaults. Take a look at the range of Bowmore tours available here. 
Caol Ila Distillery
And from oldest distillery to largest – the Caol Ila distillery is the largest of its kind on Islay. Their product is sold as a single malt, but is also used in blends such as Johnnie Walker's Black Label. Tours are offered but check their website to find out more. 
A special tour of the island
Once you have completed your Islay whisky tours, remember to pop by Peatzeria to soak it all up with a deliciously fresh pizza. We also have a range of drinks if you would like to sample even more delights!