22nd January 2019
Want to know How to Make Someone Fall in Love with You?
The answers simple… Food! And it's more scientific than you may think!
There is nothing more romantic, nor as exciting as being enticed by a loved one (or someone you hope to fall in love with) through food. And let us promise you, we are the perfect match! Meeting someone special who enjoys a knowledge and appreciation of food, as well as what drinks to enjoy with their food can be so exhilarating! So, if you want to know more or how to make someone fall in love with you through food, it's time to let you into our secret. In this blog, we will tell you our most popular dishes of love and what to drink with them as well as why food is so important and how to use it as a tool to make someone fall deeply in love with you.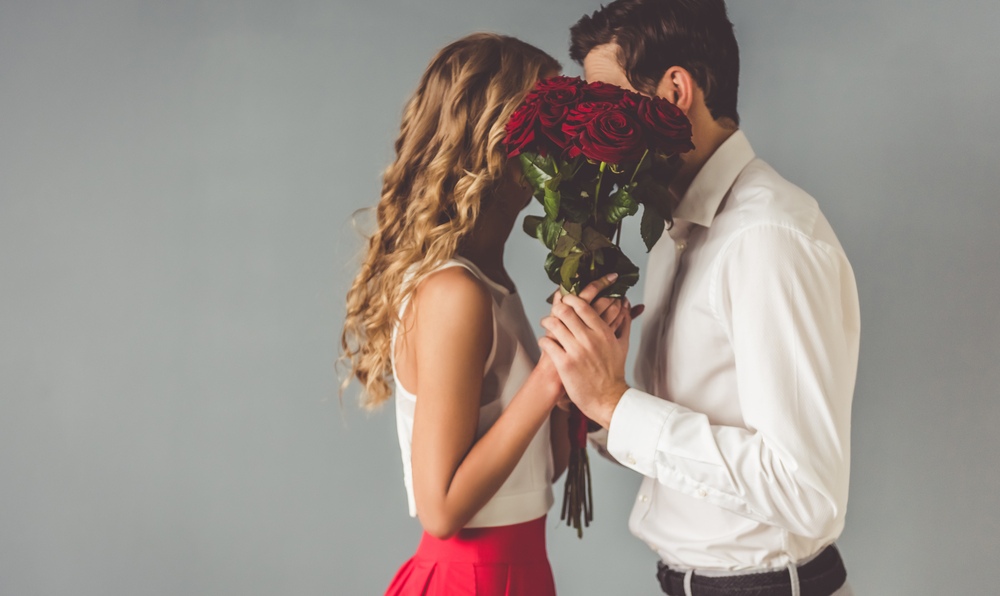 The Food Of Love
Here at Peatzeria, food is about more than just our enjoyment of cooking. Our passion for ingredients, flavours and exhilarating your senses is immense. Every dish is prepared with lots of thought, planning and love. We all know the saying "the way to someone's heart is through their stomach". But this really isn't just a simple off the cuff remark… There is true science behind it. So let us prove the power of good food to you.
The Science of Love
There's a reason why so many first dates and great romances start with dinner. There's a reason why going out for a Valentine's dinner has become an annual celebration! Food is a true route to falling in love. The reason for this is that it's not only a fundamental human need. Whether we are conscious of it or not, food naturally influences both our physiological and emotional states.
As babies, we are taught to associate food with soothing and social interactions with people we love and trust. This comforting and training continues through childhood and on into adulthood. Sitting down for a family meal, Christmas, Thanksgiving, birthday dinners. These are all celebrations of love through food. We pick these loving traits up from our parents and careers through life. As such, we naturally want to care for and feed those we love.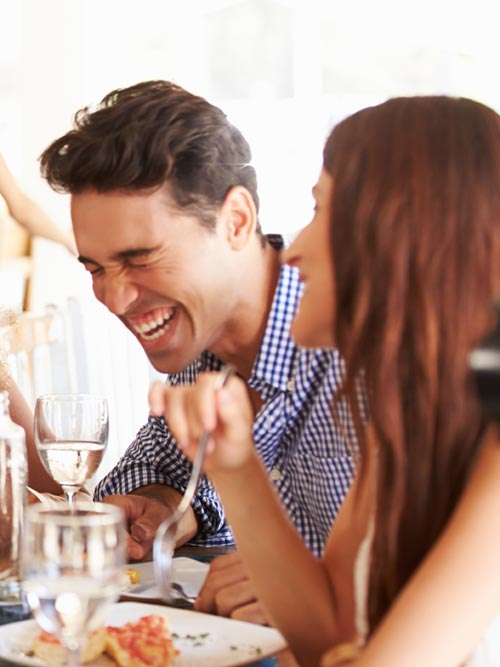 But it's not just about training and natural instincts. Food has been proven to increase feelings of joy and happiness. Eating good food decreases our feelings of helplessness and depression. It offers us a sense of control and as such reduces our feelings of daily distresses. And that's good enough reason to love food for us!
Our Skill of Nurturing Love
Delivering to these emotional senses and the curation of enjoyment through food is paramount to our team here. Peatzeria is very much a family-focused and locally loved business. Owned by two sisters, (Caroline and Sharon) born on Islay and run by them and their extended family.
Our head chef Paul (husband to Sharon) is passionate, not just about food, but about collating spectacular flavours and personal creations to tantalise your taste buds. Before opening Peatzeria, Paul worked alongside and trained celebrities such as Gordon Ramsey. He learned his trade in many of the big fine dining establishments in London. Great food is his passion. And he's great at it! As such, Paul has created his very own special Pizza Dough recipe – that not even our staff know how to make. It's our secret weapon of love, made by hand, by Paul, especially for you!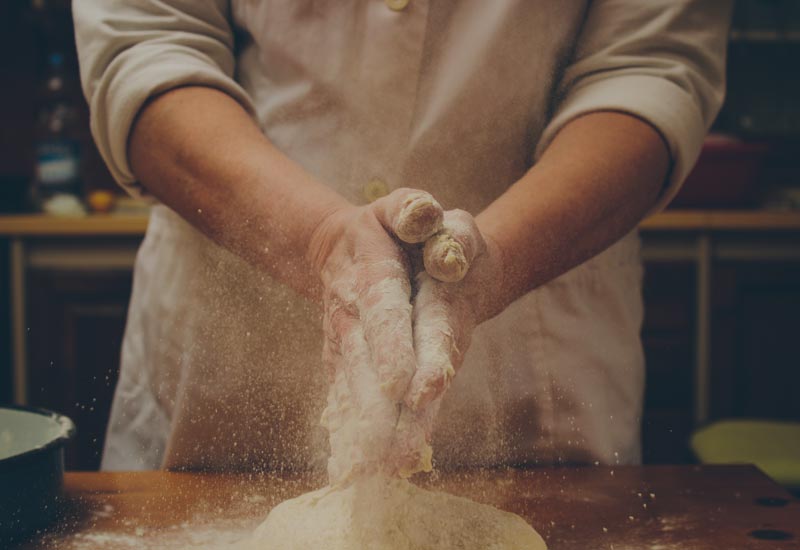 Our Top Dishes of LOVE
Join us this Valentine's Day for lunch or Dinner for your very own special matching. And to help you along, here are our most popular Valentines dishes for you and you loved one to enjoy…
First, we recommend kicking off your romantic meal on Islays Bowmore waterfront with our famous deep fried Mac & Cheese Balls, along with an Antipasti platter. Perfect for sharing!
Follow this by one of our Signature Pizza's, each! Covered in aphrodisiacs!
Finished off with one of our special ice cream sundaes and a portion of delicious Chocolate Churros to share. We use only the best ingredients in our Islay Restaurant, and as such we serve a selection of award-winning Soaves Ice Cream for your enjoyment.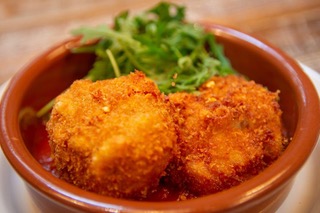 Valentines Drinks
But no romantic meal would be perfect without a bottle of bubbles to accompany such a special night celebrating love and food. To start, we have crisp rosé wine, refreshing prosecco and a wonderful full-bodied Champagne for you to enjoy. Woo your loved one with a bottle of Montaudon Brut Champagne, ready and waiting for you on ice. For your main course, we have sublime reds, crisp whites, and a range of refreshing beers. Also, don't forget to work your way through our wonderful cocktail menu to shake things up a little and spice up your night of love!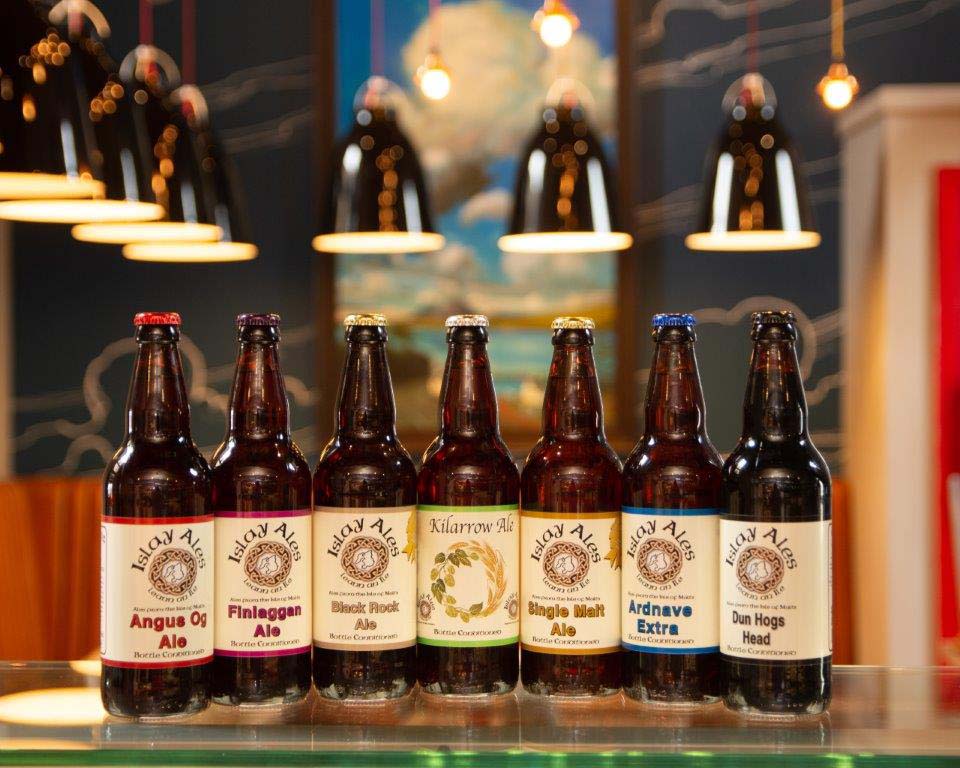 Need More Tempting
We thought not… Time to book your perfect Valentines meal on the romantic Island of Islay Here. What's more, we have a takeaway menu too! Perfect for snuggling up together with movie or box set.
Need Somewhere to Stay On Islay?
Book Dundonald Cottage – round the corner from Peatzeria. Or if you want to be a little more remote, you must stay with us at our cosy and homely Islay Cottages.