1st October 2023
Do you find that buying gifts is hard? Are you often concerned that you're looking in the wrong place or just don't know where to begin? Coming up with great gift ideas isn't easy! Luckily for you, there are plenty of great gift ideas for men and women on Islay. So much so that you'll be heading home with bags twice the size as the ones you arrived with!
The best places to go searching for gifts on Islay
For those who are well and truly stuck, you might want to start your gift-giving journey by wandering around some of the delightful shops that Islay is home to. This will help you to think about what you definitely don't want to get and may also help you to decide which gifts are a good idea.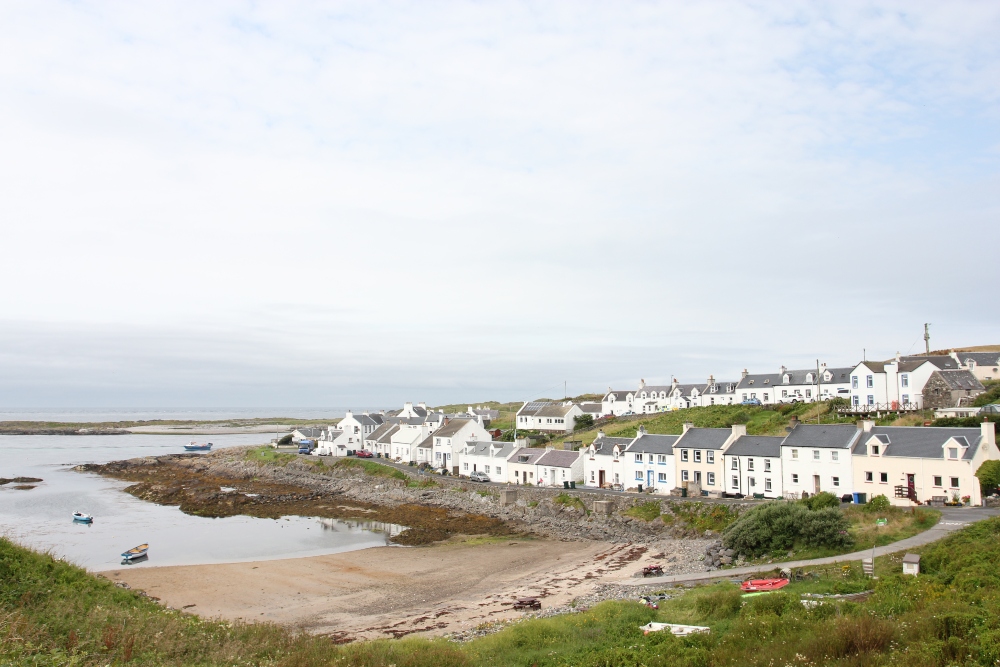 The Islay Celtic Craft Shop
Based in Portnahaven, Islay Celtic Craft Shop is an independent store. It's packed full of handmade leather gifts, Celtic designs, gothic silver jewellery, paintings, souvenirs, gadgets, and other unique and unusual crafts and gifts. If you want something truly out of the ordinary to gift to your loved one, this is definitely somewhere to visit.
Isle of Islay Gin
You've not been to Scotland if you don't return home with at least one bottle of gin or whisky. And Isle of Islay Gin is a great way to show your love. Fanciful, expertly crafted, and with plenty of options, there's bound to be something for everyone.
The Celtic House
Do you think the person you're buying for would be pleased with some exclusive Hebridean books, gifts or apparel? Perhaps Islay Monopoly or a handmade ceramic mug to remind them of Scotland's beauty when they have a brew? Then the Celtic House is a good place to start. With a great array of Hebridean-inspired gifts and things you won't find anywhere else. It's a must-stop shop for great gift ideas.
Islay Woollen Mill
Want to see how the glitz and glam of Hollywood meets the serene Isle of Islay? The Islay Woollen Mill is the perfect place to look. The shop is open Monday to Saturday with souvenirs and Woollen Mill products. Not dissimilar to those featured in Braveheart, Forrest Gump and Rob Roy. It's a great place for gift ideas for men and women!
For more great gift-shopping ideas, take a peek here.
When in doubt . . . Get a voucher!
If you've walked the streets of Islay and you're still not convinced. Or you simply can't choose between everything the isle has to offer. Then your best bet is to get the one you love a gift voucher! Vouchers are great gift ideas. And allow your loved one some control over when, where and what they receive for their birthday, Christmas or anniversary.
Those on the hunt for a gift voucher will be pleased to know that Peatzeria sells them. Giving you the chance to treat your loved one to a truly delectable Italian meal while on Islay. It's a great gift idea for men or women and can even be given to whole families. Perfect for anyone who loves traditional Italian food. Or might be interested in trying a fusion between original Italian cuisine and locally sourced Scottish ingredients.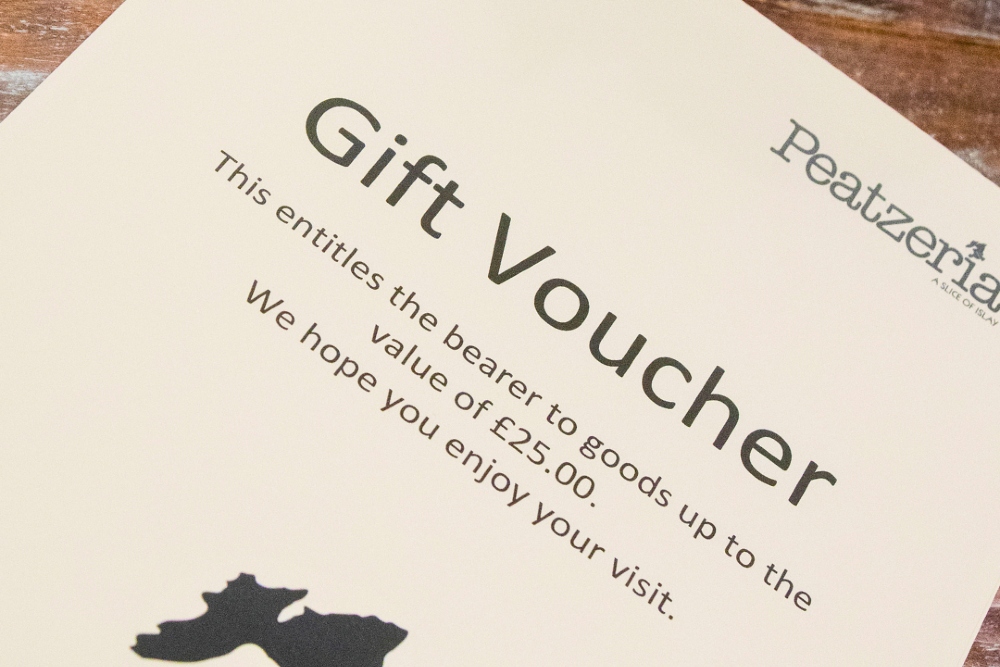 So if you're looking for a gift that says "thank you" or "I love you", then look no further. Peatzeria gift vouchers will do that. Pair them with some fancy flowers from a local florist. Or a delicious bottle of Islay wines, and you'll be in for a winner!
If that's not enough, why not also treat them to a stay at Islay Cottages. Or a trip to one of the famous distilleries on Islay? You could present your loved one with an array of top-tier Islay-themed gift vouchers.
Be warned, though, this gift idea might be hard to top next year!