13th August 2021
Islay Golf Courses
The Isle of Islay has something for everyone. There are gorgeous beaches, distillery tours, hillwalking adventures and plenty of things to do in the evening. But something that draws tourists each year is the stunning 18-hole golf course on the island – the Machrie Links. This stunning seaside golf course has something for both golfing pros and beginners – and everyone in between.
Playing golf isn't just about sinking the ball in as few strokes as possible. Not here on Islay, anyway. It's about experiencing the island in a new way – taking in the views, breathing the fresh Scottish air and spending time on a seaside course like no other.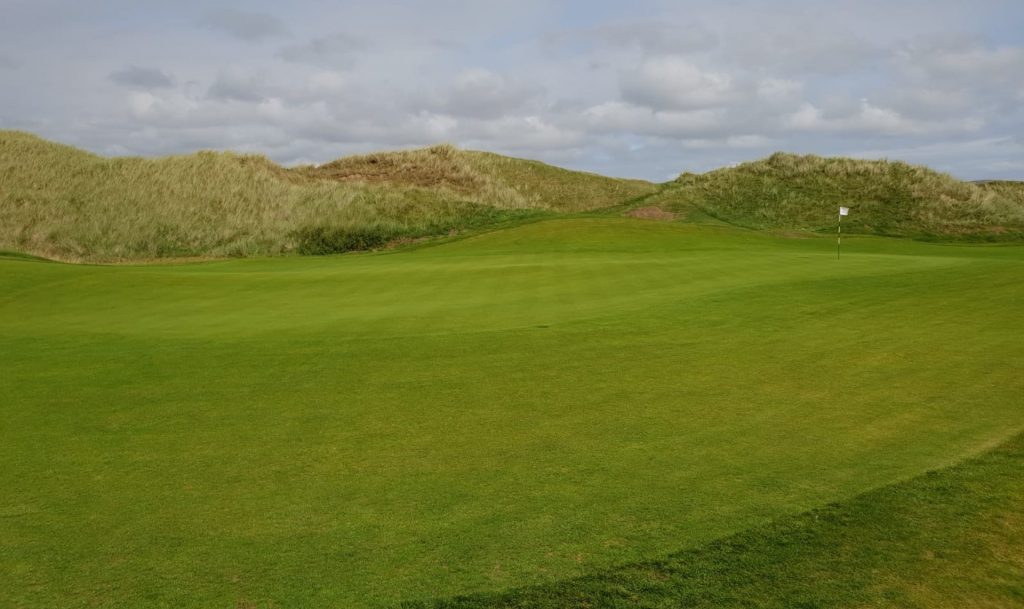 The Machrie Links
Originally dating back to 1891, the Machrie Links stretches to over 7,000 yards. The original Willie Campbell design was recently updated and redesigned by DJ Russel, re-opening in 2018. Today it stands as one of the best golf courses in the country, ranking in the top 50 in the UK and Ireland, and top 20 in Scotland.
In many ways, the Machrie is how golf used to be played. There is no walloping the ball as hard as you can to get to the hole. The ball is best played close to the ground. Perfection in ball placement is what you need here in order to get to the hole. This requires some creative thinking and skillful golfing.
The Wee Course – Great for beginers golf too!
If you would like to experience playing Isle of Islay golf in this beautiful setting, but don't have the time or temperament for a full 18 holes, the Wee Course is just for you. This is a six-hole golfing experience that has no bunkers, and just a second cut of rough. It's a great opportunity to spend an hour or so outdoors. Also, this is the perfect chance for those who haven't played golf before to get their feet wet. And as course designer DJ Russel explained, "I wanted it to be like going to a ski resort when you haven't skied before. You can visit the Machrie and learn how to play golf without being intimidated by the main course."
Child Friendly Golf Courses
It's the perfect place for children to experience golfing too! So come along for a fresh experience if you are new to Golf. The wee course is perfect for all ages, sizes and abilities for a quick blast on the course!
But, whatever style of game you would like to play, make sure you book in advance as this Islay golf course is popular and can be busy, especially during peak season.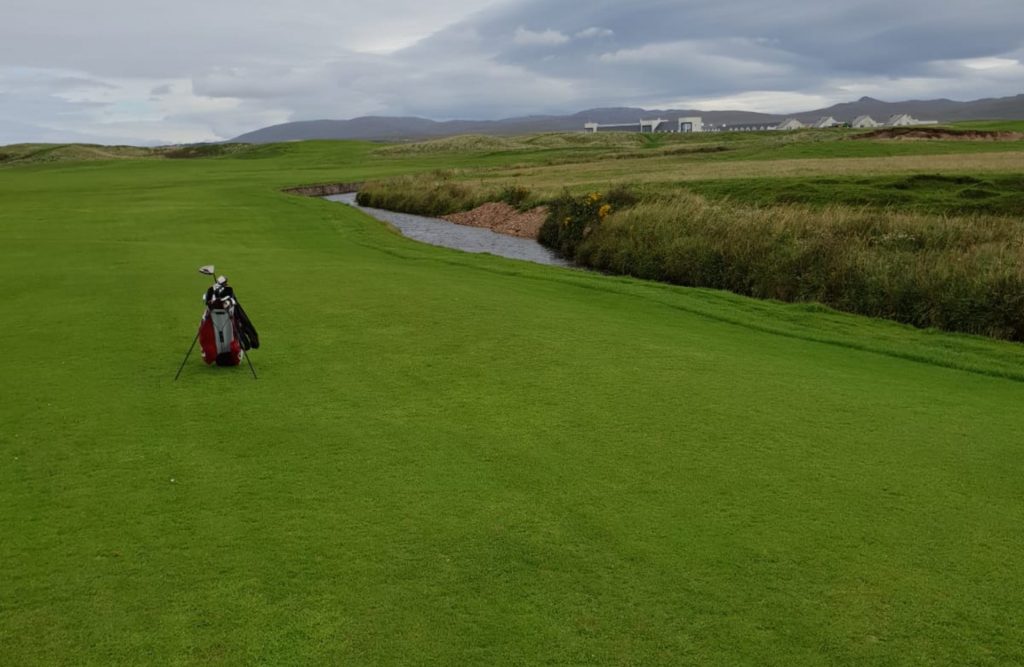 Staying and eating on Islay
After a long day on The Machrie, you'll need somewhere warm and comfortable to stay. Islay Cottages, offer cosy accommodation on Islay offering visitors the perfect base for a stay on Islay. So you can be assured of a warm welcome here, as well as local insight to the island.

Finally, don't forget to visit Peatzeria on your stay. Our Italian restaurant uses locally sourced ingredients to make sure your meals on Islay are perfect at any time of the year. So whether you are fuelling up to go golfing, or ready for a hole-by-hole analysis post-game, we're the perfect spot to get together for some delicious pizza, pasta and drinks.
Beautiful golf courses on Islay with the Machrie Links, delicious dinner at Peatzeria and comfortable accommodation at Islay Cottages. Doesn't this sound like a perfect holiday?