8th November 2023
As the cold season sweeps over the beautiful Isle of Islay there are plenty of family-friendly winter activities to participate in. If you're seeking a warm, hearty meal or a chance to embrace the great outdoors, this guide is your key to a memorable family journey. Let's start with a meal at our wonderful Peatzeria restaurant, where you can enjoy a sit-down meal or grab some delicious takeaway food and head to the beach to watch the sunset. We also have an extensive range of ice cream flavours for all the family to try.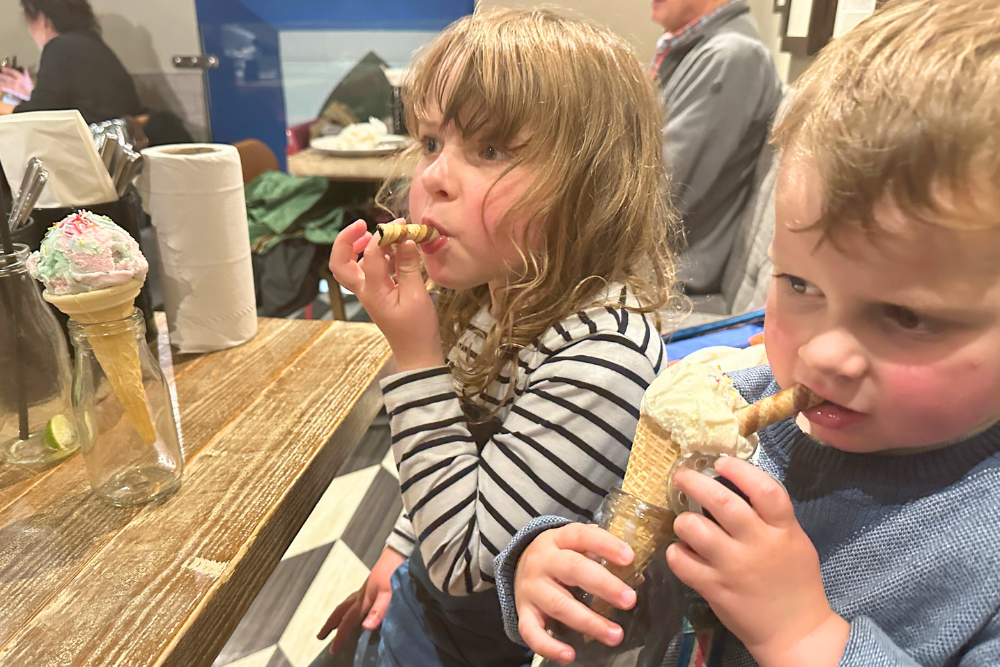 Natures calling
Family winter activities on Islay wouldn't be complete without taking in the island's stunning natural beauty. Even during the winter, Islay is buzzing with wildlife waiting to be discovered. As you explore the picturesque landscapes and coastline keep your eyes peeled for seals basking in the winter sun, dolphins in the waves and red squirrels jumping through the trees. The island's diverse birdlife also offers plenty of opportunities for birdwatching, making it a great family activity for nature enthusiasts of all ages.
A visit to the enchanting Isle of Islay isn't complete without seeing the iconic Highland cows that roam the landscape. These shaggy-haired, gentle giants add a touch of charm to the islands scenery with their distinctive long horns and warm, fuzzy ginger coats. So, wrap up, grab your binoculars and embark on a winter wildlife adventure on the beautiful Isle of Islay.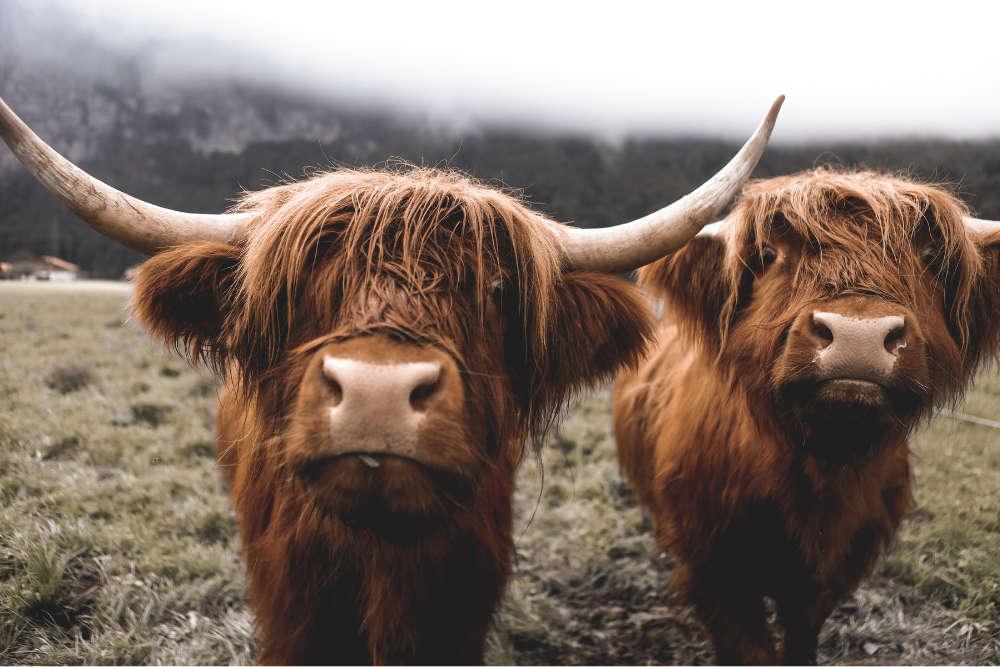 Go crab fishing at Port Askaig
When you arrive on the Isle of Islay, make a beeline for Port Askaig and pick up a crab line. Crab fishing is a fun activity that both kids and grown-ups can enjoy. Crab fishing is like a mini adventure. You never know what you'll catch on your line and that's the exciting part. It's a fantastic way for families to come together and enjoy the simple pleasures of life.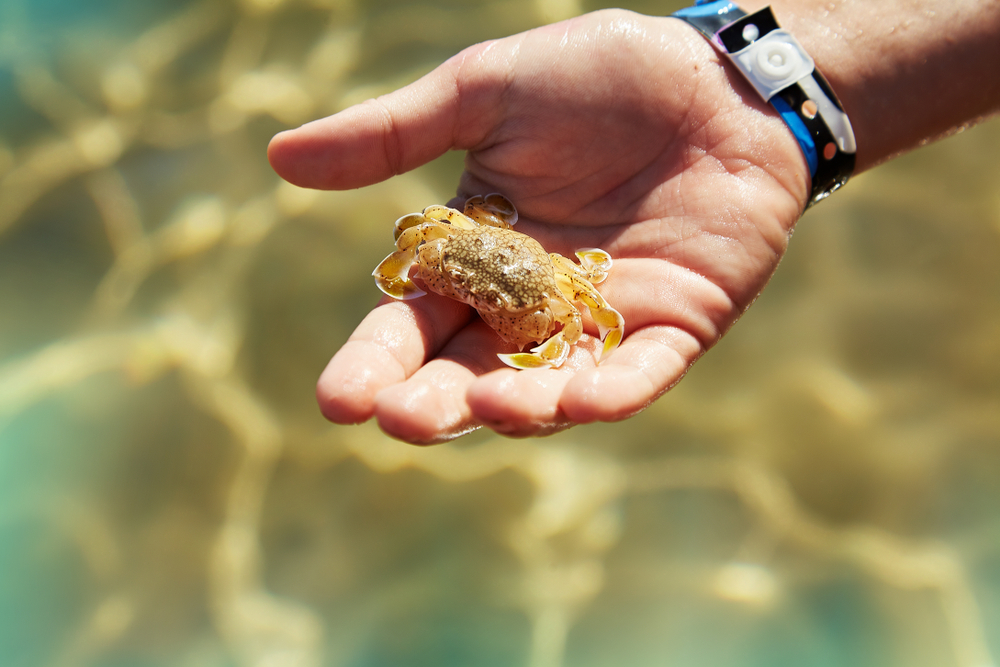 Visit Persabus Pottery
For those who appreciate artistry, Persabus Pottery is your next stop. The perfect family winter activity on Islay. Here, you can unleash your creativity and partake in a pottery session, crafting unique, handcrafted keepsakes that will forever remind you of your Islay adventure.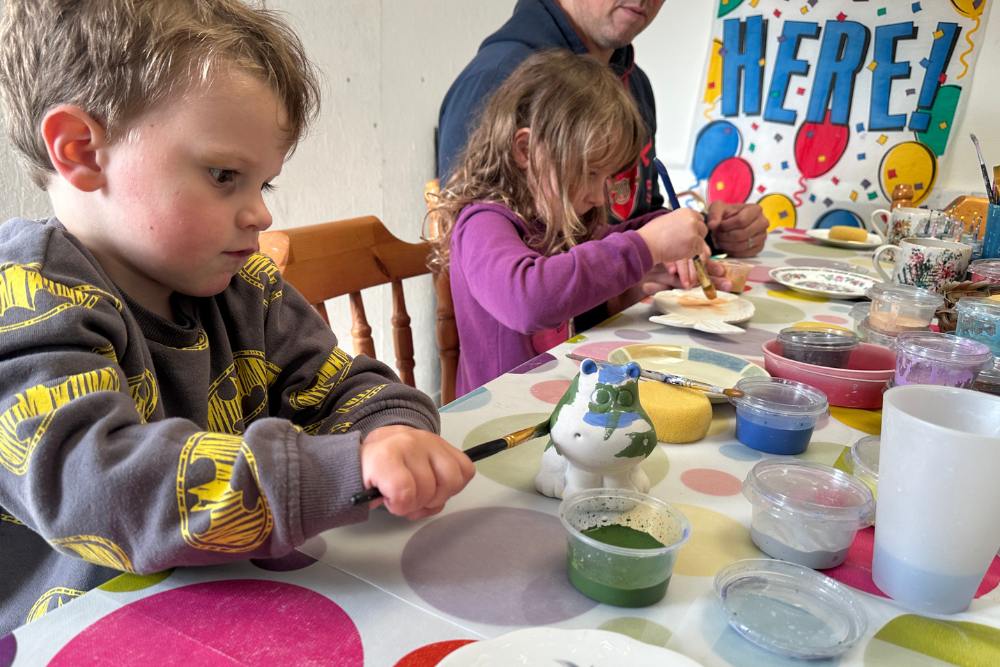 Beach fun at Machir beach
Machir Beach, a true gem on Islay, it's not only a stunning sight in the summertime but also a great destination for family winter activities on Islay. You can have a blast building sandcastles, flying kites and the kids might dip a toe in the waves. Even during winter it's a beautiful spot with the fresh sea breeze and the sound of the waves. It's a great place for some family fun and make memories no matter the season.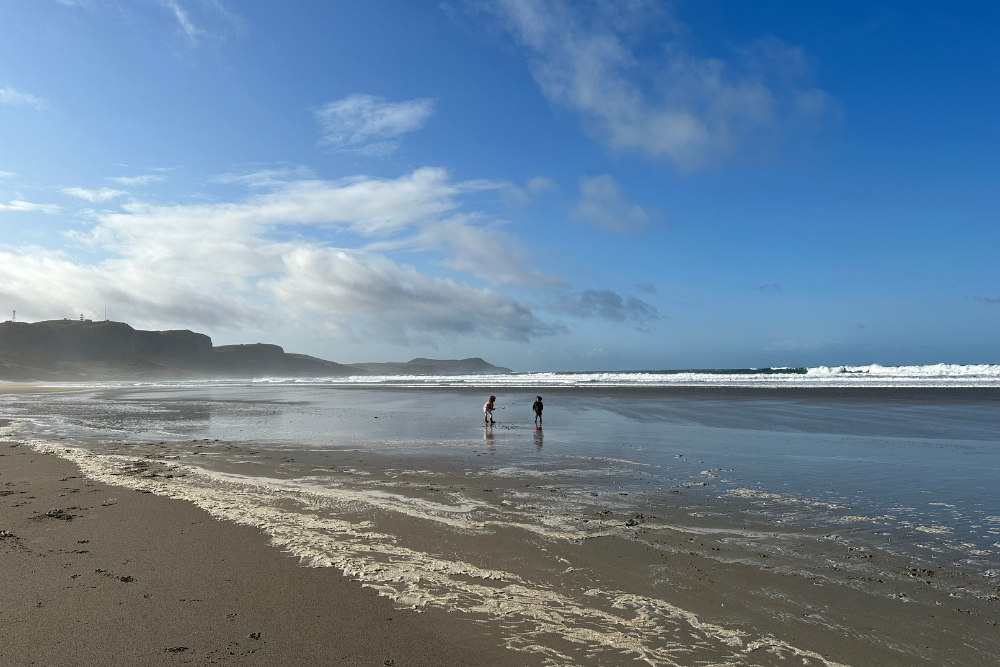 Cosy winter movie nights
When the days get shorter and it's all chilly outside, one of the perfect family winter activities on Islay is to snuggle up in a comfy spot and have movie nights with your family. You can watch your favourite films in the cosy lounge while staying at Islay Cottages and have a big bowl of popcorn to share. It's a great way to have fun together during the winter evenings on Islay.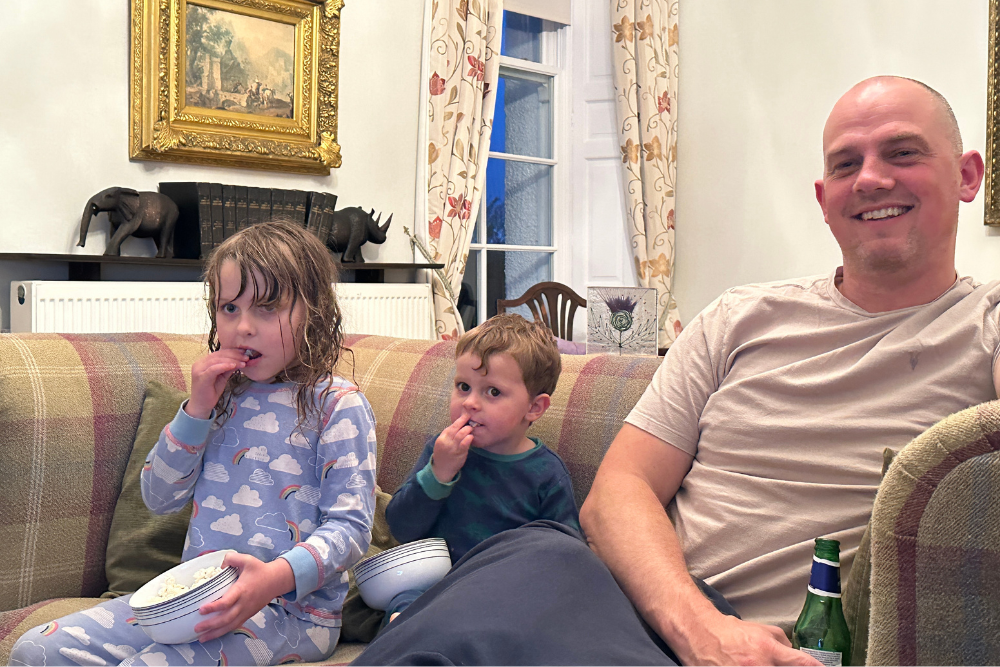 Hiking at The Oa
For those with an adventurous spirit, hiking up to The Oa is a must-do while visiting Islay. The breathtaking views and the sense of accomplishment make it a rewarding experience for the whole family. Follow the trails, they are easy to spot. Remember to keep an eye out for animals like eagles and seals. You'll find the American Monument which is like a big memorial telling a story about the Islay's past. Make sure to wear warm clothes and good shoes. After all the exploring, head to a local pub for a yummy meal and maybe a taste of Islay's famous whisky for the grown-ups.
Creative play at Islay Cottages
Some days in winter weather on Islay might not be on your side. Don't worry, there are still lots of family winter activities to take part in inside. Painting, reading books and baking fairy cakes in the kitchen are all great activities for the kids on a winter's day. You could even try your hand at making Moon Sand. It's super easy to make and clean up. You only need 3 ingredients, we've listed the recipe and method below.

Recipe:
8 tbsp flour or cornflour
1 tbsp vegetable or sunflower oil
A few drops food colouring (optional)

Method:
Put the flour in a bowl, then slowly stir in the oil and food colouring, if using.
Rub the oil and colouring through the flour with your fingertips, as if you were making pastry until the mixture feels sandy and no oil is visible. If the mixture seems too dry, add a few more drops of oil, or if the mixture is too soft, add some more flour. The consistency should be a dry, shapeable clay that crumbles fairly easily when squeezed.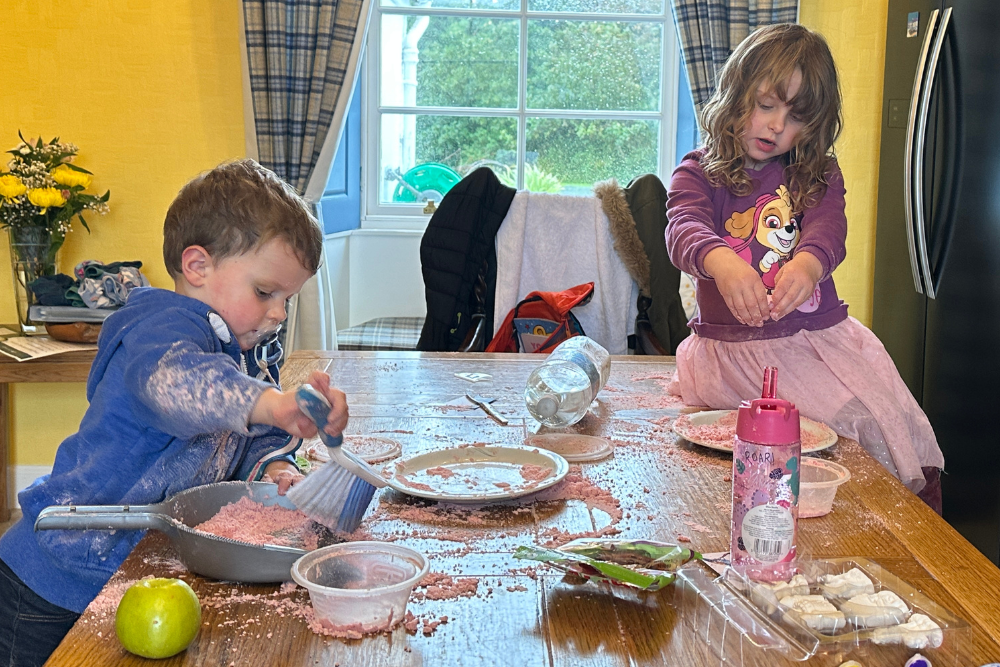 Seals spotting in Portnahaven
The Isle of Islay is a place full of surprises, especially when it comes to family winter activities on Islay. For a unique adventure, take a drive to Portnahaven and park opposite Oransy by the rocks and the water. Here you can serenade the seals with your songs and it's an amazing experience to see them pop out to listen. Afterwards you can go to An Tigh Seinnse, a cosy pub that serves yummy food for lunch. Open from midday until late. It's a good idea to book ahead because it can get busy. If it's full, no worries, just head back up the road to Port Charlotte Hotel. They have delicious food, and it's a family-friendly place with Wi-Fi and colouring for the kids.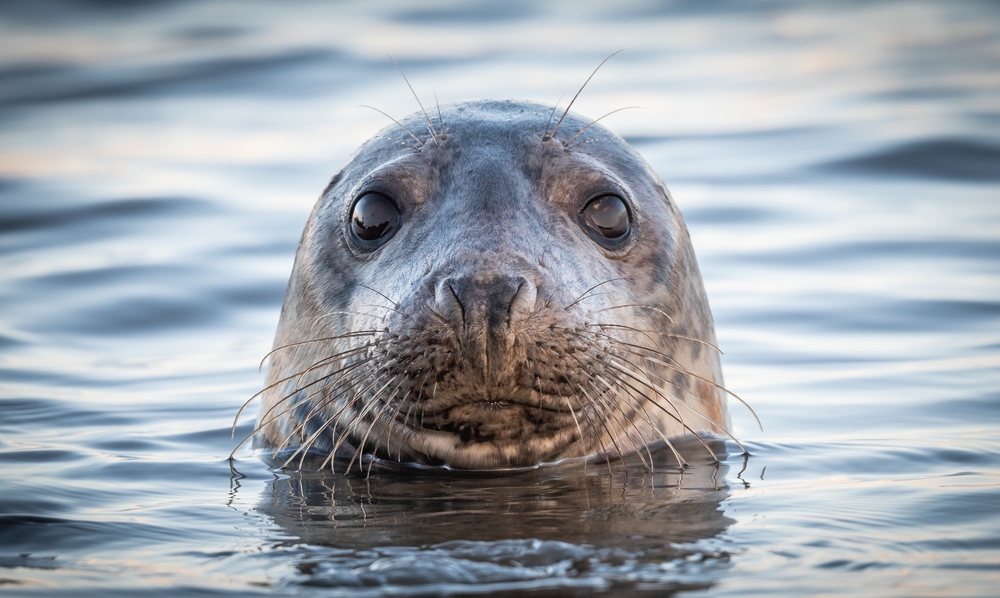 Discovering Islay's history
Discovering Islay's history is like taking a fascinating journey through time. As you wander across the island's scenic landscapes, don't miss the chance to explore ancient Celtic crosses, adorned with intricate carvings that unfold the island's captivating stories from centuries ago. There are also archaeological sites waiting to be explored where ancient secrets are buried beneath the soil, waiting to be uncovered. You could even visit to the local weaving mill and see the artistry behind the traditional craftsmanship. Weaving together history and culture of Islay.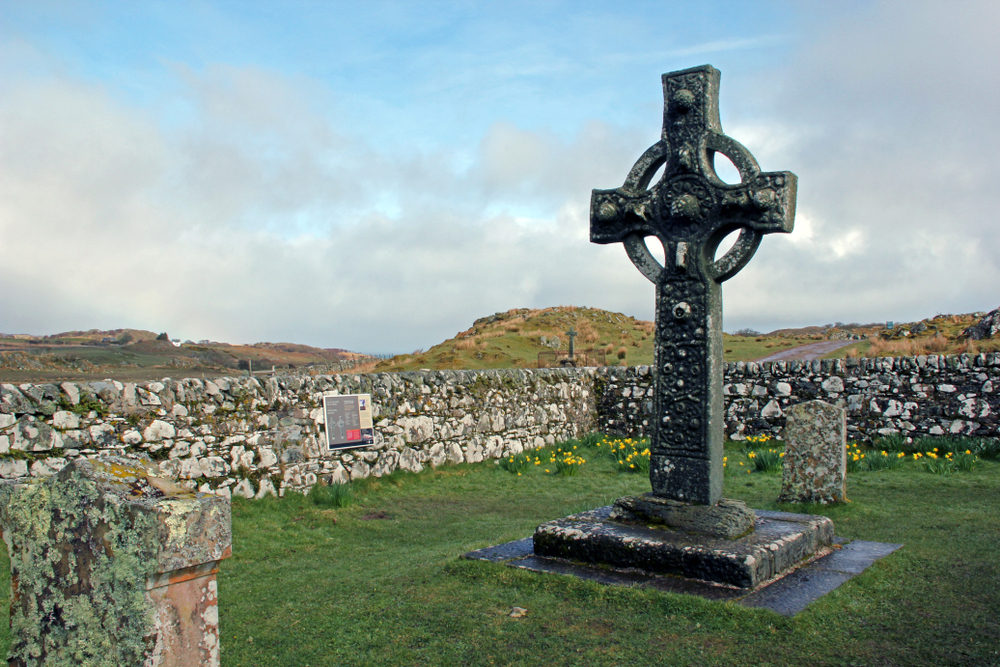 Islay in winter is a magical place waiting for you and your family to explore. There are lots of fun activities to choose from whatever your interests may be. To make sure you have a great time, start your trip by reserving a table at Peatzeria restaurant.

Looking for somewhere to stay? Check out Islay Cottage's winter break offers.