14th September 2021
Islay things to do: Hidden Gems
Today, we're taking a look at some of the hidden gems on Islay that you might not spot straight away, but that you really shouldn't miss! So don't forget to seek these out on your next visit to our beautiful Scottish isle …
Kildalton Cross
This is an ancient Celtic high cross, dating from around the 8th century. You'll find it in the churchyard of the Old Parish Church of Kildalton. This really is a gem, as one of the finest surviving Celtic crosses in Scotland. Remarkably preserved for a monument of over a thousand years old! The decorative carving is very detailed on both sides, depicting angels, birds and scenes from the bible. There is much to explore in the churchyard, including the ruins of the church and more historic crosses and gravestones.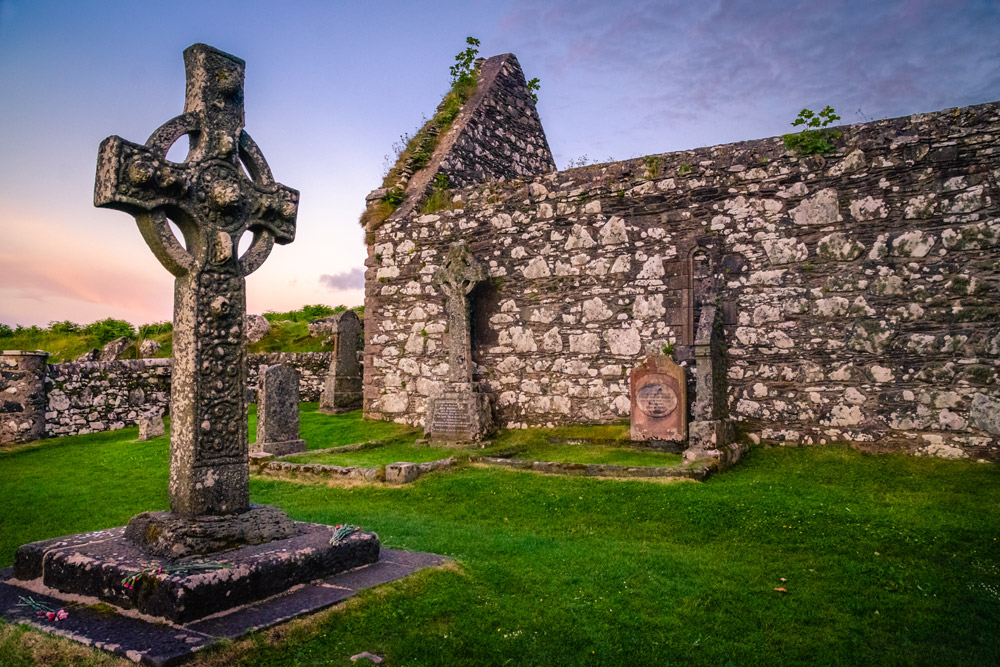 American Monument
You can't miss the Oa Peninsula on Islay. A towering cliff projecting out into the waters of Port Ellen, which dominates the landscape. But standing atop the Oa, is a 1920 monument commemorating the sinking of troopships Tuscania and Otranto in 1918. You can read more about the disasters here, in which almost 700 men, mostly American troops, tragically lost their lives. There is a waymarked walking route to the top and you can take in dramatic views along the way. Also, the area around the monument is designated as RSPB nature reserve, so there is plenty of wildlife to see too.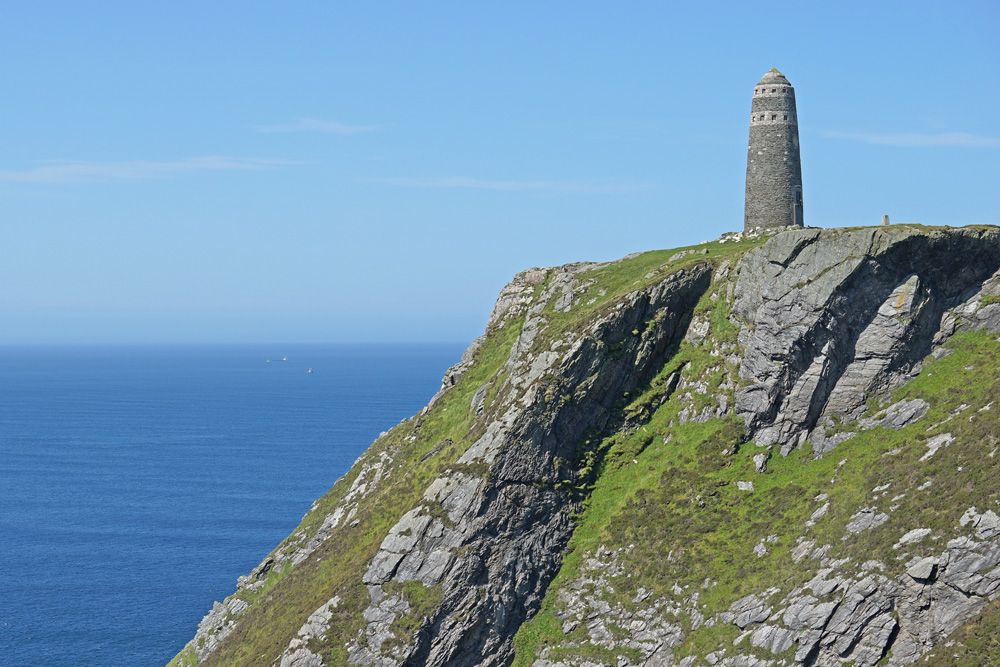 Finlaggan
The secluded Loch Finlaggan in the north east of Islay, near Port Askaig, is a picturesque place to visit. But did you know it is also home to a historical settlement? This was the seat of the Lords of the Isles and Clan Donald and it is a fascinating site. With ancient ruins to explore and much to discover about the families that ruled the Hebrides during the Middle Ages. There is a visitor centre, where you can purchase tickets and find out further information. However, when the centre is closed, you can use the honesty box to pay and access the site at any time.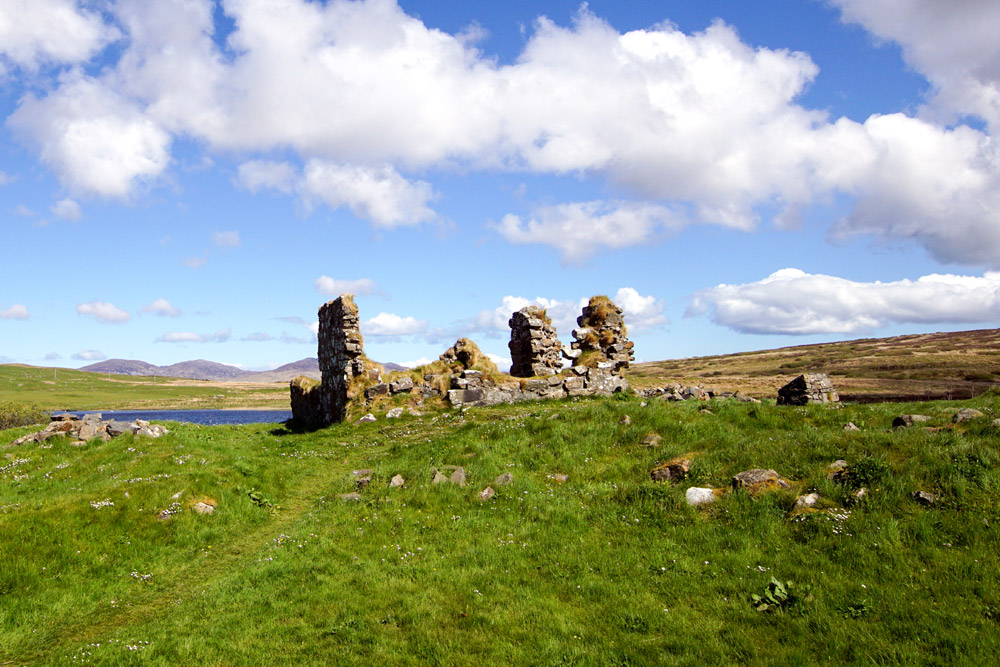 The Blue Letterbox
The Blue Letterbox in Port Ellen may look, at first glance, like any other village post office. However, inside it's open, light and airy, and you'll find a treasure trove of local arts and crafts on sale, such as jewellery, paintings, ceramics and photography. As well as local produce like honey and jam, and other unique items. A wonderful shopping experience here on the island.
Islay House Garden
Hidden behind Islay House in Bridgend, this small kitchen garden dates from the 18th century and serviced the house until the 1960s. Interestingly, it is now a community garden, which you can visit all year round and buy fresh fruit and vegetables in the garden shop. A secret garden worth a visit for pleasant walks and local fresh produce.
Kilchoman Distillery
We all know Islay is famous for its whisky and distilleries, but don't miss Kilchoman Distillery on your Islay whisky tour. Tucked away in the rural settlement of Kilchoman, this is the smallest distillery on the island. An independent and family-run business, it is also the only farm distillery on Islay. A unique distillery with visitor centre, café and shop.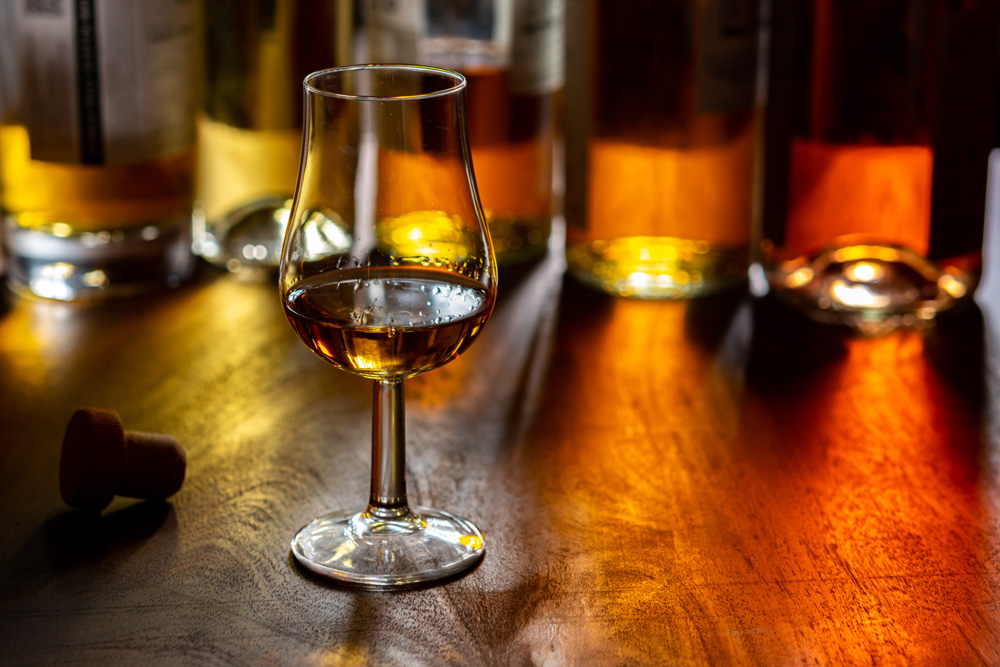 Lochindaal Beaches
If you're looking for remote, unspoilt beaches on Islay, Lochindaal is a true treasure! The loch stretches from the Mull of Oa to Rinns Point and offers miles of beautiful deserted beaches. The beaches on the northern shores between Blackrock and Port Ban are a particular favourite with us. The shores of Lochindaal is also where our Peatzeria restaurant is located, just a little further along in Bowmore. In fact some of our customers describe Peatzeria as a hidden gem all its own! We'd love to welcome you for some delicious pizza with stunning Lochindaal views.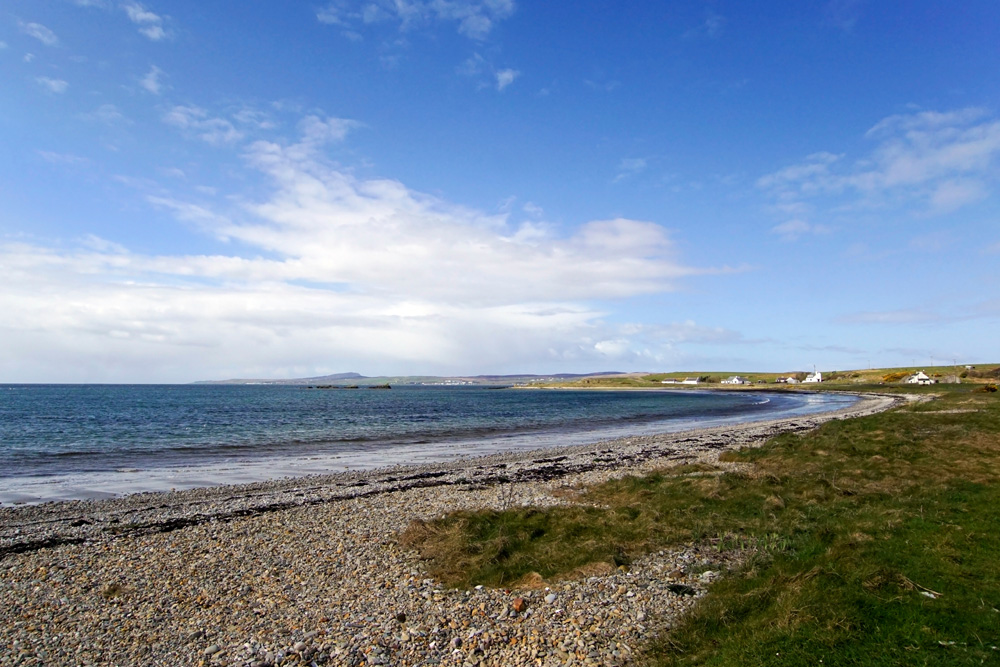 So, there are just a few hidden gems to look out for on your next visit to Islay. Don't forget to come and see us at Peatzeria Restaurant while exploring Bowmore and the shores of Lochindaal. And if you're looking for somewhere fabulous to stay during your Islay trip, take a look at Islay Cottages, where we offer welcoming accommodation in Bowmore (Dundonald Cottage and Tarbert House B&B) and Kilchoman (Kilchoman House and Kilchoman Cottages).